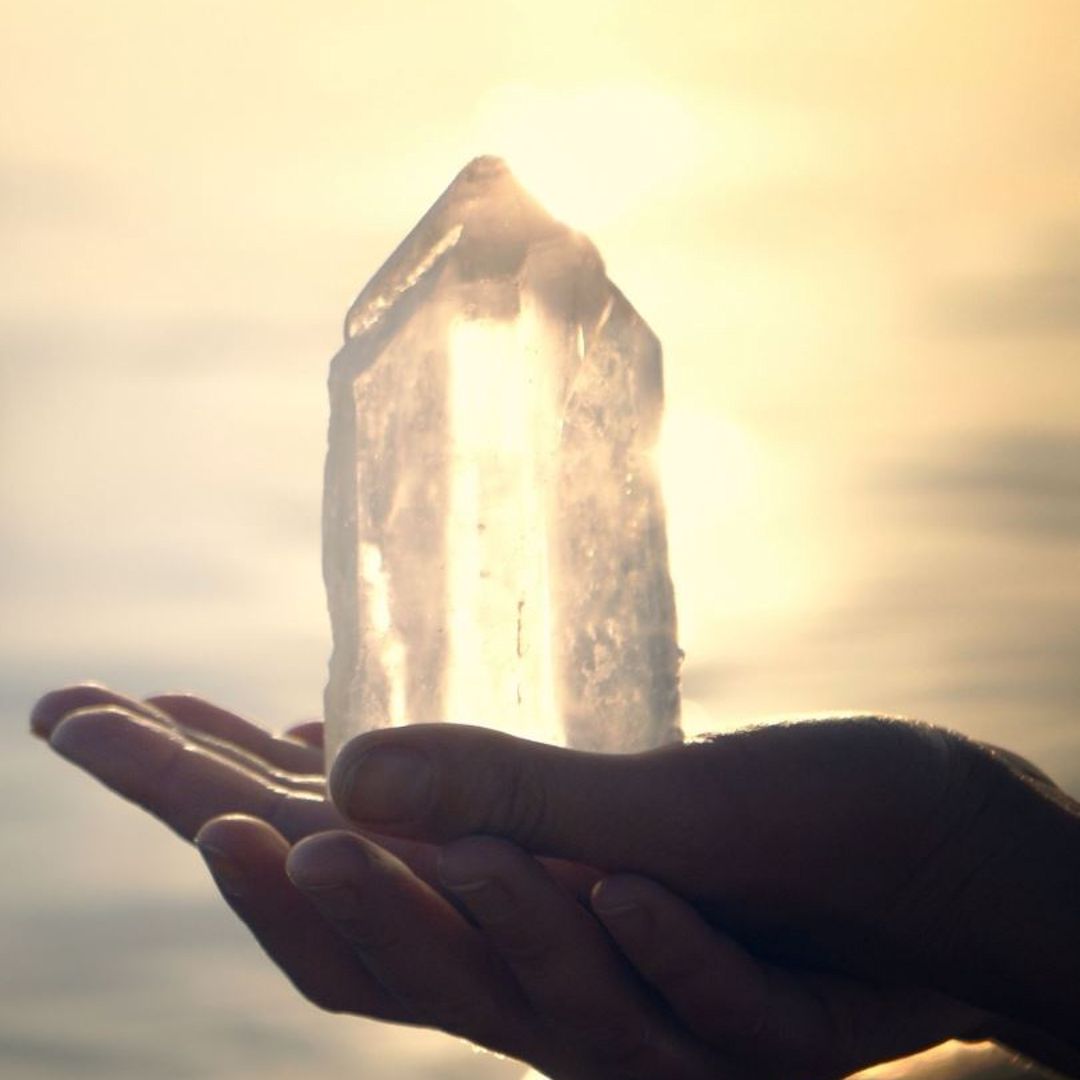 It is funny. I sit here and want to write a blog about destiny and about co-creating destiny. I want to blog about something that I´m living at this moment, something I have firsthand experience about, and a little bit more of it every day.
And I can´t find the words.
Does the idea of having a destiny scare you? If not, you are more advanced than I am. I was scared for a long time before I figured out how beautiful and really divine it is.
But it is not fear that is holding me back. It is the fact that it is sometimes very difficult to describe something that you can actually only feel and experience in your body and your life. Every description can only be a faint approximation of the actual thing, watered down to the point of boredom.
So where do I find the words? Where do I begin to express what I want to express, to make something tangible for others that I feel in the marrow of my bones and in my veins?
I have to start with the Northern runes again because they taught me destiny. They became destiny.
The runes originated in Northern Europe among the Vikings and the Germanic tribes. Our ancestors distinguished between two types of destiny or fate.
One form was called Orlog. It is the path set for us by a higher force. It is virtually unchangeable. What "virtually" means I will write about in a moment. Orlog is that what must be and what will be even if we try to avoid it.
The other form of fate is called Wyrd and that is the part we can co-create, the part brought into reality through our thoughts and actions.
Orlog is like a river bed and Wyrd is the river that flows in the bed. That is why I wrote that Orlog is "virtually" unchangeable. Over time the waters of the river can change the course of the river bed. It just takes a lot of time and effort but it is possible.  So, over time our day-to-day activities and actions – our Wyrd – can change the cause of our pre-set destiny or what we perceive as our unchangeable destiny. It is possibly not a coincidence that "Wyrd" phonetically sounds a lot like "weird". Personally, I think Wyrd is the linguistic root from which  "weird" comes because when we stop to exercise our birthright to co-create our lives and our destiny, things start to get weird and often spooky and frightening.
For the most part of my life, I didn´t get that. I not only refused to co-create I actually refused to actively live my life and preferred to be lived by others. Does that sound familiar? Yes, I was one of the Walking Dead long before they became a hit series on pay TV. I was alive in a medical sense. You could always take my pulse but I was part of the Zombie army insofar that others lived my life and pulled my strings. I was – at best – functioning properly. Every day I got up at a time I hated and went to a job that gave me a lump in the stomach every day to perform like a good tin soldier. In the worst and darkest moments, I wished for the release into death because I could not talk myself into believing that this was alright.
Here is some more about me and why I´m so crazy about this stuff…
Again, does this sound familiar? It was weird and it seemed all too natural, like unchangeable fate, that for decades I never questioned the situation. Sometimes I still lapse back into that Zombie mode of functioning and dancing to other people's tunes. But for the most part, I thankfully became more aware. Or perhaps I´m just less fearful now. Whenever I speak or write the word "Wyrd" now, it serves as a reminder for me that we are not only allowed but actively called forth to co-create our fate and destiny and that everything else is actually unnatural – like a zombie, a mockery of life that should not be.
The German word for "confusion" is "Verwirrung". It sounds a lot like "Ver-Wyrd-ung" and can also be translated as "Entanglement". In the Northern tradition fate and destiny are often imagined as a web and our life is a single thread in that of creation. One thread seems insignificant but when that one thread vibrates, the vibration is felt in the whole web because all the threads are connected. When we get entangled in the web because we forget to co-create our destiny, things get messy and weird.
So we are destined to co-create our destiny. Take your time to take that in. It is strong tobacco for many of us. It surely was for me.
This is where the Northern runes come into play.
You may have read my earlier blogs about these spiritual powerhouses. If not, here is a brief summary.
Runes are symbols and sounds that make up the old Northern alphabets of the Vikings and the Germanic. Tribes. The oldest and perhaps most well-known of these alphabets is the Elder Futhark.  Beyond their practical significance in everyday communication, they are also containers of primal energy. Depending on the specific rune that energy can be harnessed in specific ways. From my experience, they are also sentient in a very archaic way. Even if I´m mistaken here, one thing is for sure: The runes are so powerful that their energy can change our lives if used properly.
They even made it to the United States:
The runes worked for me but I´m not the only one. A friend of mine is experiencing it too.
Diane had an amazing life. She is a druid and a painter and a lot of other things only she has the right to share with the virtual world. Diane continues to blow my socks off on a regular basis. She has been through very dark times many of them and the darkness still lingers. But she still has the fierce spirit of a lioness and now in her early sixties when others think about retirement she is gearing up to bring her knowledge and wisdom out into the world. The runes are one important thing that gives her the power and drive that many people 20 or 30 years younger do not have.
So I find it very fitting that she calls her YouTube platform Wyrd Witch.
I had the privilege to listen to even more wisdom than what is currently online even before she decided to create that YouTube channel. I know it´s worth watching and even more important I can now see reflected back to me that I´m not hallucinating when it comes to the destiny. We can make our own destiny and the runes can be the engine that drives our fate.
There are other instruments of course but the runes are among the most powerful and offer the most immediate results.
So hopefully you can forgive me that I´m a fan of them.
But the question remains: are you scared of the idea that you have a destiny? If yes, you are unlikely to touch even the most powerful tools of creation. That is where I come from.
It is an epic word D-E-S-T-I-N-Y and who am I to claim to have one, let alone live it?
I found the answer with the help of a guy who most likely asked himself the same question a very long time ago. Funny enough he has absolutely nothing to do with the runes but he personifies destiny.
You might have heard of him. His name is Moses and he led his people of ancient Egypt. What Moses heard from the burning thorn bush, the I Am That I Am was my key to believing in destiny. It does not matter if you subscribe to one of the Abrahamic religions, Buddhism, Paganism, or another faith. The story of Moses was the key to my understanding that we all have a spark of the divine in us and if we are created in the image of the Divine then we have every right to bring that divine beauty out into the world and be destined and glorious. As long as the soul responds to the call and not the ego we are fine and safe to find the right way.
I´m on it. It is not a safe or quick way. The only thing is that it is worth it.
Maybe I´m two or three steps ahead of you on that way.  I surely got a lot more blogging to do about it.
Blogging and much more actually…
If you want to walk with me…
Make sure to check more articles from Marco on his blog Fire Stealer's Torch.
Fire Stealers: the map of how to co-create destiny, no cookie-cutter self-help, guidance to a new life as unique as you are. Live by choice not by default the way that is right for you.
An introduction into the world of the runes, a taste of their power that can already make a difference as you learn, a tailor-made, practical kickstarter for destiny.