I know at first glance you may wonder, How do I read the Astro HD chart?  What are all the numbers, etc?  If you would like to get a personalized reading check out my services page or purchase a reading here.  You can also purchase an HD Astro chart.  You can also sign up for Genetic Matrix membership and they have an interactive chart that gives you information about the chart and you can get the Health Manifested version of the HD Astro chart.  This was my first chart creation.  I really wanted to have the Human Design Gates, Astrology Signs they are in and Houses to help understand how the Gates play out in each person's chart to give a deeper understanding of how the person chart plays out compared to someone with similar placements.
For starters, it is very similar to reading a traditional Human Design chart, but we incorporated the House systems in the reading.  If you want to see some examples make sure to check out HD Astro Celebrity readings here.  I personally like to look at the Conscious planets.  From an astrologer's perspective, these are the energies we are most conscious of and will make the most sense to us.
I created a video where you can see a visual step by step walk-through on how to read the chart.  It also goes into the astrology houses and their meanings.  Make sure to check out the video, as it explains the chart in detail.
In the Human Design Astro chart, you can also find the Ascendant and Midheaven.  This is not discussed in the video, but the Midheaven is your life purpose in astrology and your ascendant is how you are seen by the people around you.  The ascendant was briefly mentioned in the description of the first house because the Ascendant is found in the first house.
If you see the chart from Genetic Matrix it includes the Chinese astrology zodiac and element.  It also lists the house system.  I prefer to use the whole house system but I am happy to do readings based on other house systems.
If you would like to see an example of how the HD Astro chart is read, this is an example.  You can also see other examples on The Famous People page.  You can also now get your Health Manifested HD Astro Chart as a part of the Genetic Matrix pro member.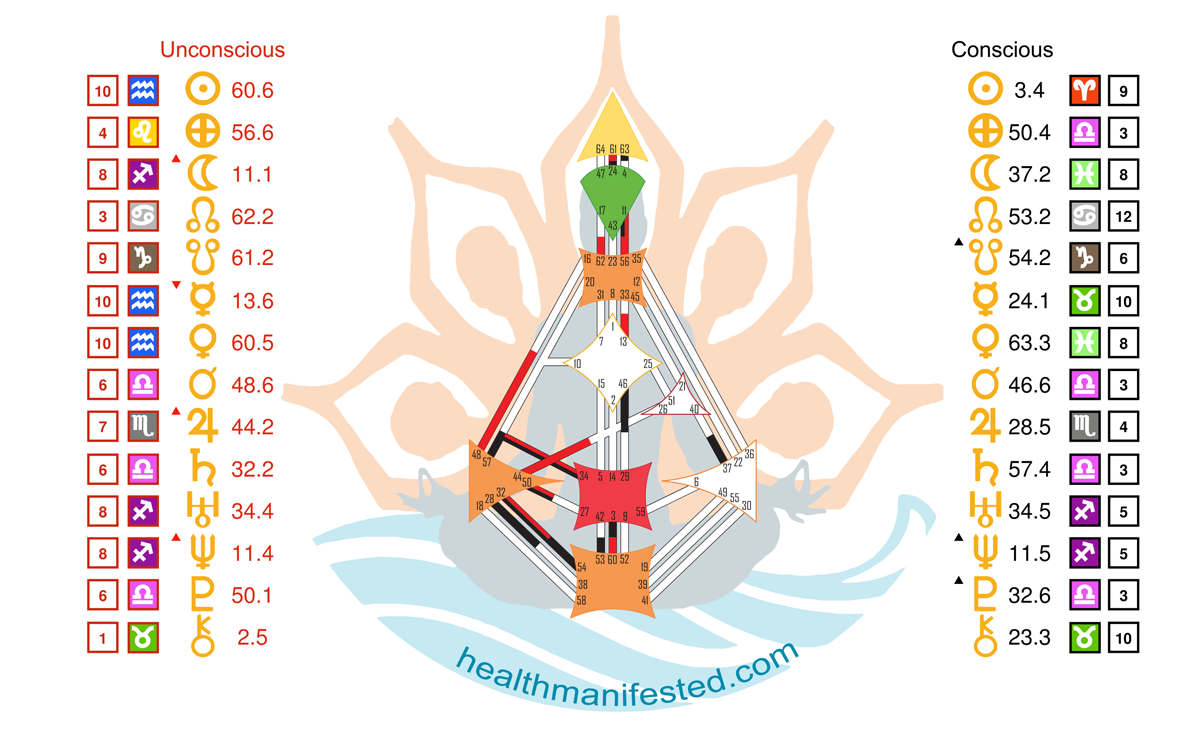 If you would like to learn more about your HD Astro chart. My availability currently varies, so contact me to schedule an HD Astro reading today.  Also, make sure to check out my other products and services.  Also make sure to get your free Human Design chart.
HD Astro Products