I often get asked, "How do I learn Human Design?," "Where do I learn Human Design?" and "Do you offer certifications?."  The first step is to get your free Human Design chart.  I do have plans to offer courses in the future, but I don't at the moment.  Let me point you towards some really amazing Human Design Gurus, teachers, Analysts and Specialists depending on what you are looking for.  "How do I learn Human Design?" is a loaded question.  I usually ask the following questions:  How long have you been studying Human Design?  Have you purchased any Human Design books?  Are you looking for a self-study, prerecorded classes, live classes or are you looking to become an analyst and spend a minimum of 3 years studying Human Design in a way that is more like getting a college degree in Human Design?  Are you looking for software type learning tools?
Human Design Reading
My first recommendation is for you to get a Human Design reading.  It can take upwards of 7 years for someone to fully decondition and really know and understand their chart and the Human Design system well.  I offer detailed written Human Design Reports if you are interested in learning more about your own chart.  I recommend that you take your time and really process all of the information by reading and rereading the information.  When I first came across Human Design, I got many readings.  It was so much information to process that I would leave my readings wishing that I had it all written down, so I could keep it forever.  That is why I offer written Human Design reports.  It is something you will have forever and you can look back at it 5, 10 and 20 years from now.
Human Design Books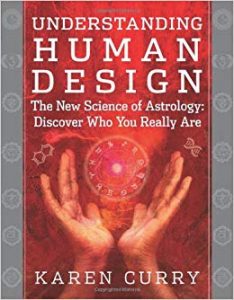 If your answer to my first question, "How long have you been studying Human Design?" is, "I just started" or "I just got my first Human Design reading," my answer would be for you to look into purchasing some books.  I personally like Understanding Human Design by Karen Curry.  I find it is a very easy read and it is a great way to learn the basic information on how to read a Human Design chart.  Another great introductory book is Human Design Discover the Person you were born to be by Chetan Parkyn. Once you have a good grasp of the basics, I recommend reading The book of Lines by Chetan Parkyn.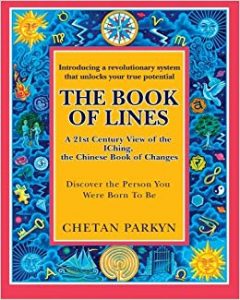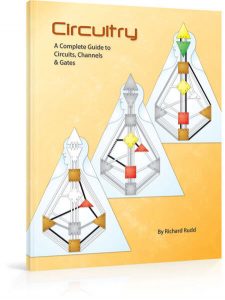 If you want a simple yet detailed book on the gates that makes for a great reference book, I recommend Circuitry: A Complete Guide to Circuits, Channels & Gates by Richard Rudd.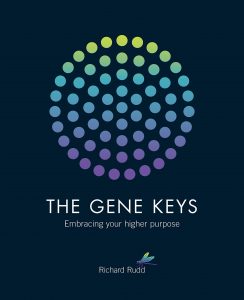 If you have purchased the books above and have a pretty good understanding of the basic gate meanings, I recommend that you purchase Gene Keys by Richard Rudd.  Gene Keys is technically not the Human Design system, but Richard Rudd studied under Ra Uru Hu, who was the founder of Human Design.  Richard Rudd created his own technique for teaching about the gates that he calls Gene Keys.  The information is extremely deep and helpful in understanding the different ways the gates can express themselves.  This book is huge.  It is almost like a Human Design Bible.
Another great book is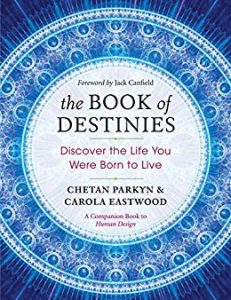 The Book of Destinies by Chetan Parkyn and Carola Eastwood.  This book is very detailed and has easy to read descriptions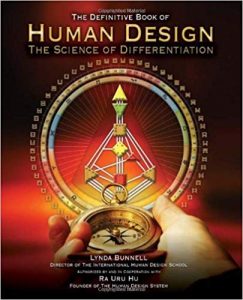 about the incarnation crosses.  Double check on the page where it says, "Sun in Gate" to make sure the gate matches the conscious Sun in the chart.
This is a list of my favorite Human Design Books.  I would also recommend checking out Gene Keys Books and if you want to dig deeper Astrology Books.  Another great book is The Definitive Book of Human Design by Linda Bunnell and Ra Uru Hu.  This book is great book that goes deeper into Human Design than some of the other books.
Human Design Certifications and Training
So I will start from the beginning.  How long have you been studying Human Design?  If you have been studying Human Design for several years and are seeking more knowledge, look at the recommendations below.  After a few years of studying Human Design, you will be pretty knowledgeable, but I would recommend looking into studying astrology or attending the International Human Design School.  Keep in mind that the International Human Design school does cost a pretty penny.  You can also buy prerecorded classes from  Jovian Archive.  They also offer E-books, audio recordings, and software.  Jovian Archive is the most advanced option.
If you are looking for a quicker and more affordable way to become certified under a Human Design teacher or Guru, or you want to purchase prerecorded classes for the knowledge, I recommend looking into the classes Karen Curry Parker teaches with Quantum Alignment System.  She also teaches live courses as well.  Another great option is to look into the classes offered through Human Design for Us All with Chetan Parkyn and Carola Eastwood.  If you would like to learn more about Richard Rudd's way of approaching the Human Design gates with Gene Keys, I recommend taking his courses.  They are amazing.  If you are looking for a Human Design course that is geared more towards business, career and profession, the BG5 Institute offers certification courses and self studies to help you on your journey.
Human Design Software and Services
There are several Human Design chart systems out there.  If you are a student of Human Design and you are looking for a monthly service that will allow you to pull many different types of charts that are interactive, I  highly recommend Genetic Matrix.  If you are looking for software, I  recommend purchasing Maia Mechanics.
I wish you well on your Human Design journey.  Enjoy the process!  It is an eye-opening experience.  We are so blessed to have all of these wonderful resources and teachers.
Make sure to check out our other Gene Keys and Human Design articles.  Also check out our Human Design Gates articles to learn more about the energies.