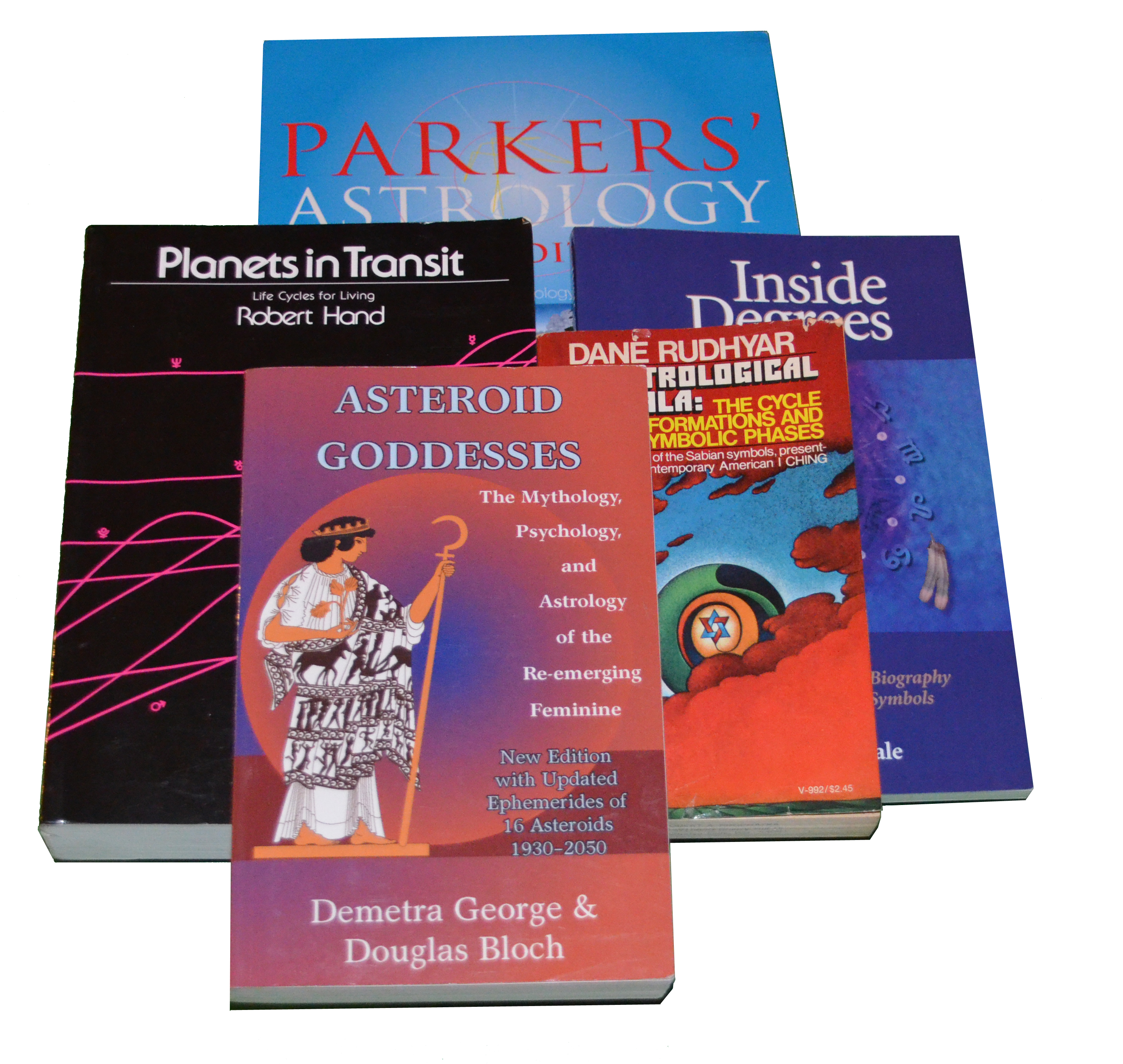 I often get asked, How do I learn astrology?  I find the best way to learn astrology is by reading books and hands-on experience.  I highly recommend you check out my Astrology Books page to see all the books I recommend if you are really looking to learn everything you can about astrology.  Some great starter books are Parker's Astrology, Planets in Transit and Inside Degrees.  If you want to learn about the Sabian Symbols and how they correlate with Human Design and the IChing, the book An Astrological Mandala is a great reference, with keynotes, phases, and degrees.  If you would like to learn about the asteroids and their meanings, the book Asteroid Goddess is packed full of information.  You can also take the easy way out by getting a personalized astrology report about your natal chart, relationships or solar returns.  You can also study under these Great Astrologers.  There are all the the astrology books I would recommend if you are looking to dive deep and enjoy reading.
There are also a lot of great teachers out there.  Molly McCord, Cool Conscious Chic is a great intuitive astrologer who offers weekly transit courses and has a YouTube Channel.
Brittany Binowsky, WonderGirl has a monthly membership that offers weekly transit videos, monthly transit videos, and daily transit videos.  She also has a great YouTube channel.  She is also working on adding additional content.
AstroLada is also a great Astrologer.  She teaches Vedic Astrology but also incorporates other Astrology methods.  She also has a YouTube channel where you can learn from many different astrologers that work under her.  She also has a really cool monthly personal transits calendar that helps you understand the transits and how they affect you.
David Palmer, The Leo King is also a great intuitive celebrity astrologer.  He is very real.  He has a YouTube channel and a membership service, where he offers daily transit videos and weekly transit videos.  There are other people that offer additional content with his membership service.
Rick Levine is also a great Astrologer.  He worked for Tarot and wrote the daily horoscopes.  His horoscopes were in newspapers all over the USA.  He is a well-known astrologer.  He currently has a Patreon service that he offers where he teaches a live class once a month and has quick videos teaching random topics.
I have been studying under these great astrologers and they have taught me a lot.  Some of the content I teach on this website offer on is based on the teachings of these great astrologers and I would like to credit them and thank them for sharing their knowledge with me.  I have also learned a lot from reading the books listed above as well as the Human Design books.