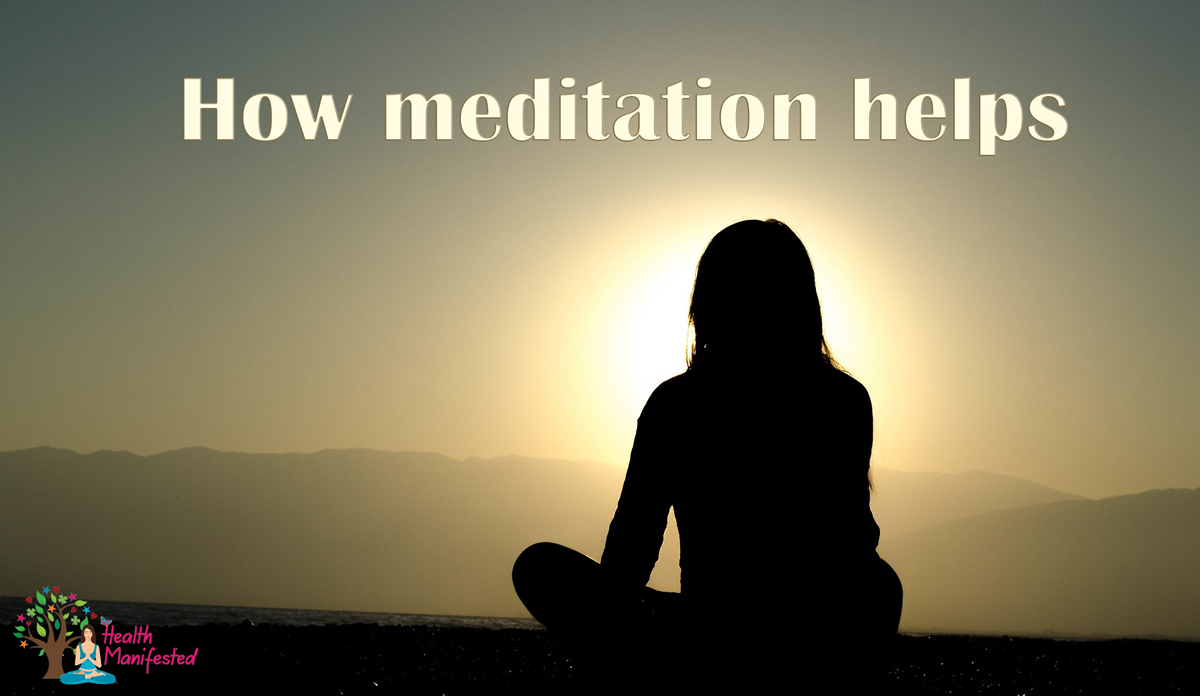 Have you ever wondered how meditation helps?  Meditation helps us focus and pay more attention to our experiences and responses to situations.  It teaches us to observe the experiences and reactions without judging them.  By meditating we can become more aware of our behaviors and patterns which can help us change the patterns and see things we may have been once unaware of.  Meditation can help us see negative self-talk or beliefs we may be holding on to that are unhealthy.  When we are aware of these patterns and beliefs we can make better choices, be less judgemental and be more compassionate and caring.
Meditation
Meditation teaches us how to better concentrate.  It helps us let go of any distractions. The easiest way to take yourself away from any wandering thoughts or distractions is to focus on your breath.  This technique can help you refocus yourself and let go of any worries you have around the past or future.
Mindfulness
Mindfulness helps us handle anything that comes our way better.  It is helpful for handling circumstances outside of our control.  Mindfulness helps us observe our environment such as what we see, smell, hear, taste or touch.  Mindfulness can help us become more aware of our emotions and reactions to a situation.  It can help us pause and step back before we react to a situation.  This can help us change our habits and reactions.  It can help us become aware of what we believe versus what is real.
Compassion
Compassion can help us look at the way we look at ourselves, treat ourselves, and treat others.  It can help us better love ourselves just as we are, where we are, and for who we are.  When we look at situations through the lens of compassion we are better able to love people more without judgment.  It can help you let go of the hurts and pains from the past and help you feel more connected.
Improvements
With meditation, mindfulness, and compassion you can improve relationships, interactions with others, and reactions to situations, which leads to more happiness.  Meditation has been shown to improve brain health, focus, stress relief, and more.  It can help you reach goals faster, enhance your mood and help you feel more centered.  It has also been shown to boost your immune system, can have health benefits for your heart, and increase your energy level.
Make sure to check out our other articles on meditation.