About Genetic Matrix
Genetic Matrix is an amazing Human Design and Astrology online Software. It is the next generation of charting Software. John Yuill is the creator of Genetic Matrix. He has spent a lot of his life building and perfecting this system. This software is the most accurate I have seen. He has gone above and beyond to provide a low-priced system that is full of value. He has also made sure the calculations are correct. If you would like to learn why this platform is different from other charting software read the article talking about how chart accuracy is important. Also what makes this platform so great it is an online system that you can access from just about anywhere. They even have an iPhone app.
Quick Glance
You can read some of my articles about some of the charts Genetic Matrix offers such as the Human Design Astrology Wheel, Human Design Astrology Solar Return, HD Astro Saturn Return, and HD Astro Chart. They have so many charts I created an ebook that is 84 pages long. It got so long that I just stopped. If download it below you will see there is a lot of value for this membership. They are going to have their charts translated into lots of different languages.  Spanish charts will be available very soon.  They have been personally translated, so it is easy to read and understand.
Sign up
Make sure to download this free ebook to see an example of all the charts Genetic Matrix offers. There are so many!! Sign up today to get access to Human Design and Astrology charts.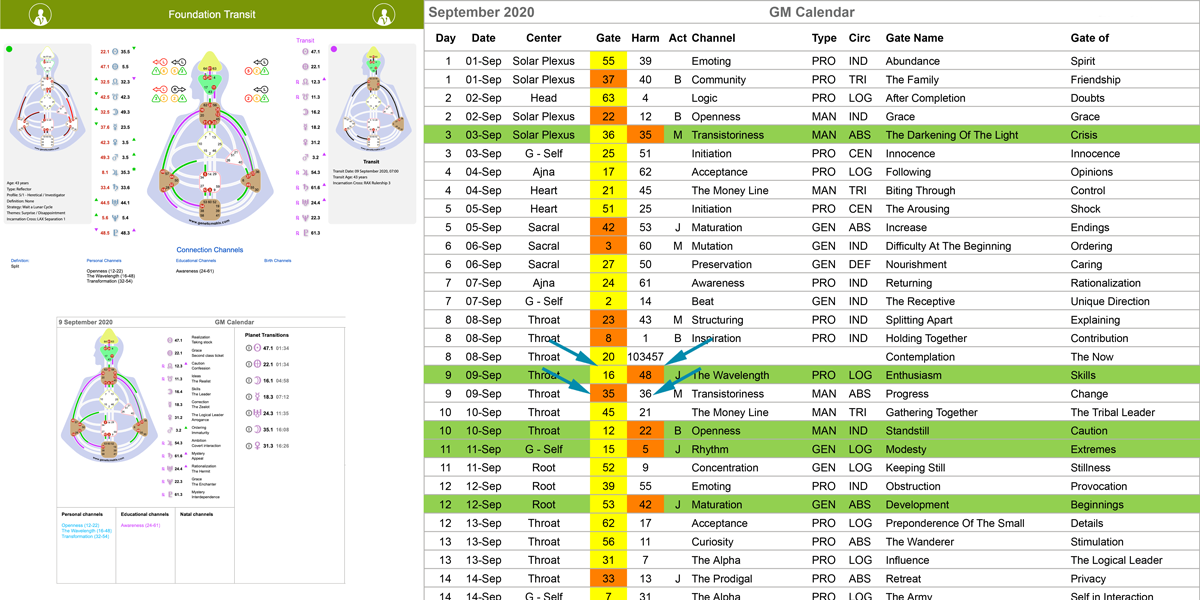 Attention all Reflectors.  You may find this Human Design Moon Transit Activations pdf extremely helpful with being a "Lunar being."  Human Design teaches that Reflectors are designed to wait for a full lunar cycle before making any major decisions in their life and they can become aware that they are