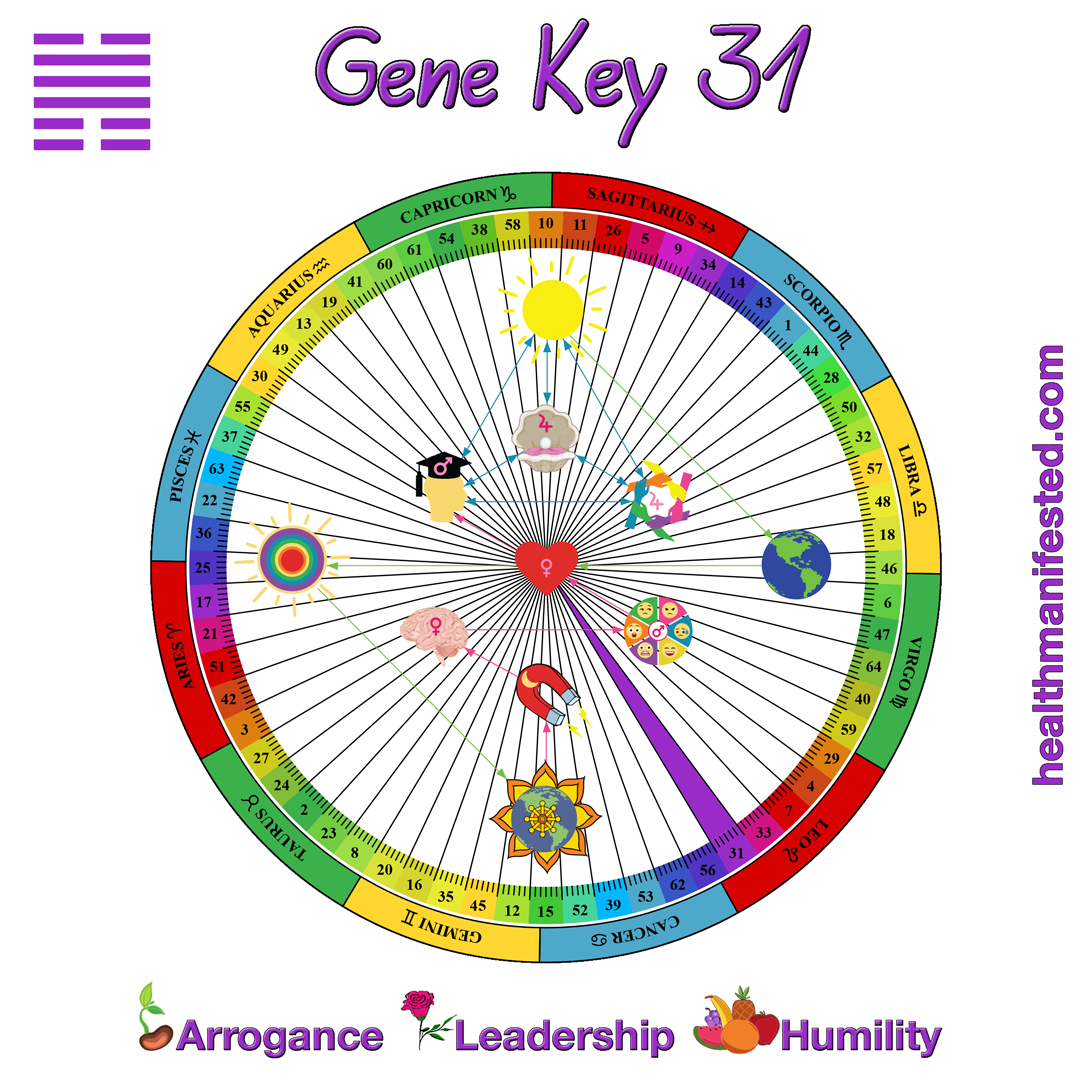 The Gene Keys use 3 keywords to describe each Gene Key.  Gene Key 31 is the Shadow or Seed of Arrogance. the Gift or Flower of Leadership and the Siddhi or Fruit of Humility.  If you are born with this energy or while it is transiting you may notice you can be more arrogant and feel more self-righteous.  You may notice you are leading others or feel a strong need to head in a certain direction.  This energy is Leo energy which is the energy for being brave.  This energy can be asking you to step up and be a leader, be brave and go after what is important to you.  Because this energy can be Arrogant it is important to remember to try to lead with love.  This energy can remind us to be humble, but also reminds us that we are each important.  Are you setting yourself below, as equal, or above others?  Do you feel the need to be accepted by others or inferior to others?
If you also enjoy looking at the Gene Keys from a Human Design perspective, make sure to check out the article on Human Design Gate 31 you can also check out all the Human Design Gate articles.  They also are the same energy as the Gene Keys.
Make sure to check out other Gene Keys basics to learn more.  You can also get your Free Astro Gene Keys chart.
If you are a Human Design or Gene Keys guru or have another profession of similar nature and you would like to get more exposure, we are now offering personalized profiles on our professional's page.  If you would like to learn more let's team up.