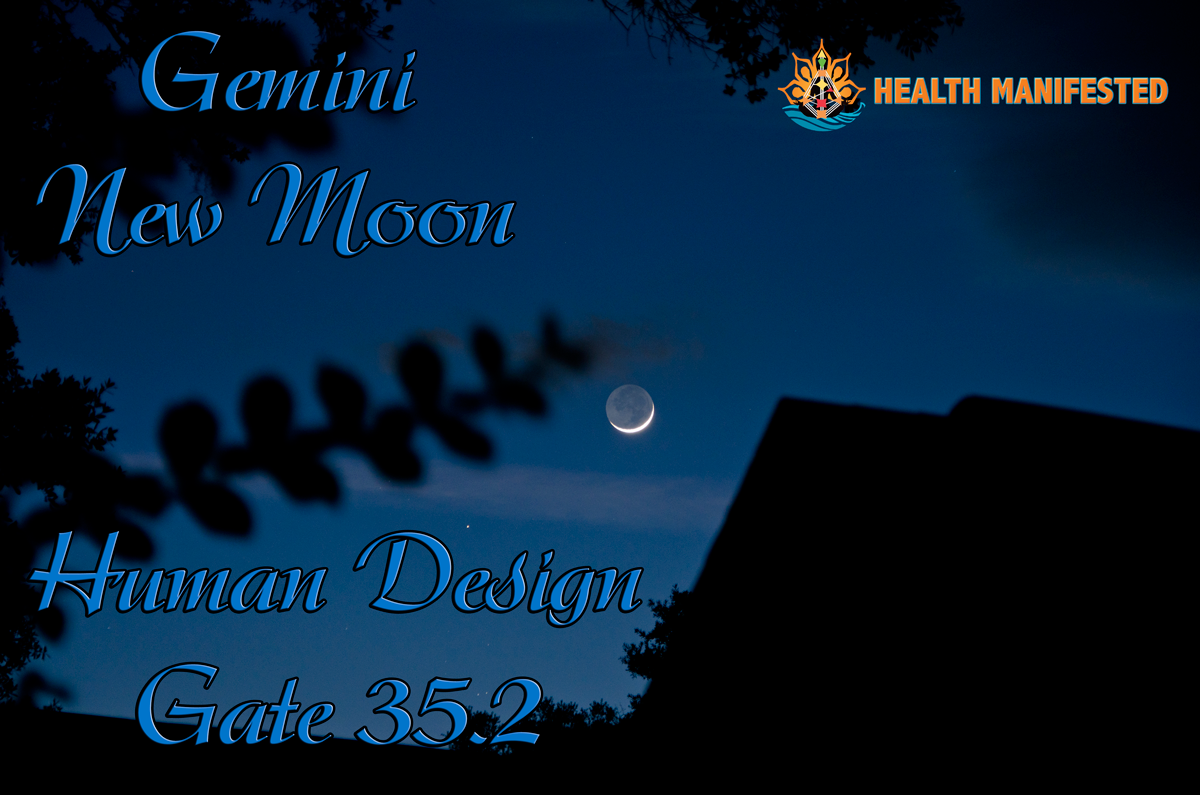 June 3, 2019, we have a New moon at 12° of Gemini in Human Design Gate 35.2.  This is the gate of change.  Gemini energy can be carefree and wants to have fun.  This can be a very busy time for everyone.  There can be a lot to do and a lot to learn.  We will do a lot more talking and be out and about more.  We can make a lot of plans during this time.  This is a time where we can want to do something different in our lives and create change.  This is a time for new possibilities.  We can look at things in a new way.  There is a potential to be restless and nervous during this time.  We can feel confused and not know what to do.  This is a big time of change with the Sun, Moon, and Mercury in the sign of Gemini.  We have the potential to feel overwhelmed because there is so much going on.  Remember to breathe.  Take some time out to meditate to calm your mind.  Be mindful and be in the moment. Take everything step by step, do one thing at a time and go with the flow.
Look for the bigger picture.  Have fun.  What inspires you?  What feels right?
Click here to learn about other transits that are coming or have happened.