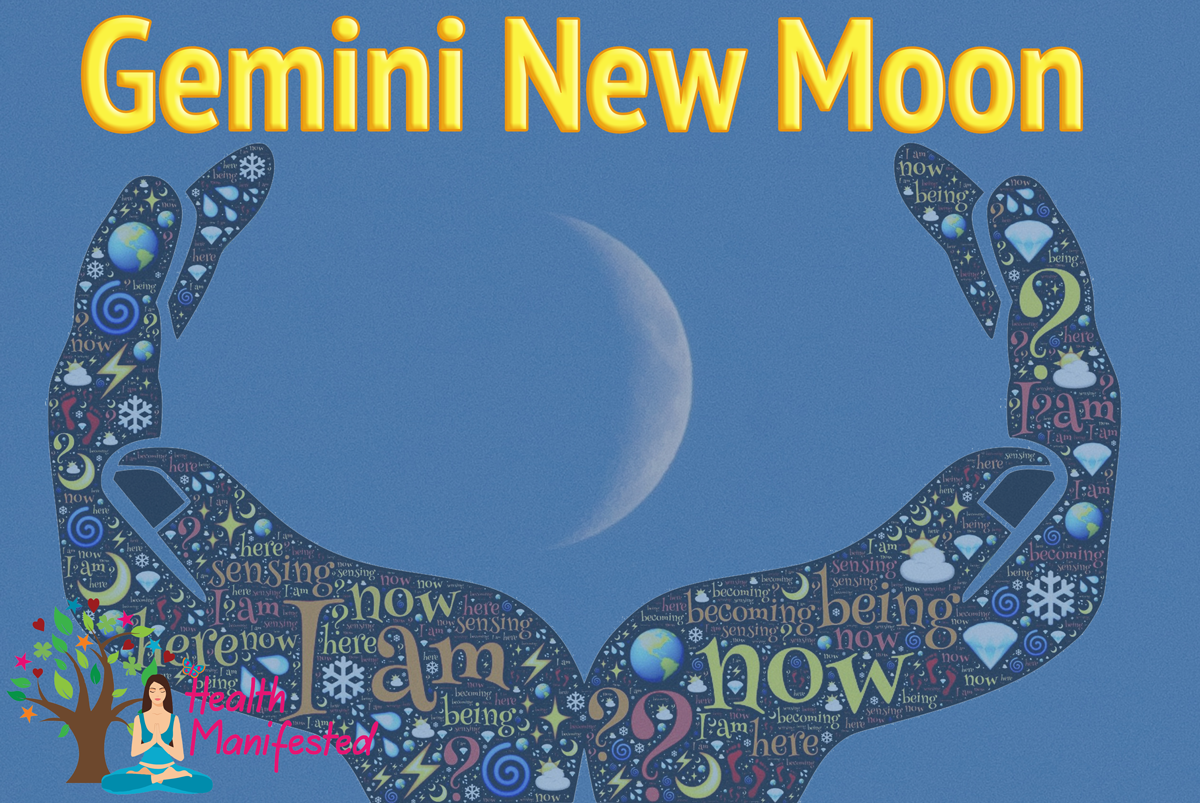 May 22, 2020 at 1:39 pm EDT we have a New moon at 2° of Gemini in Human Design Gate 20.3.  This is the gate of being in the now and self awareness.  New Moons are a great time to set intentions.  What is it you want to learn or focus on?  We want to be stimulated during this time.  Gemini likes to be busy and during this time we have the Sun, Moon, Venus and Mercury in Gemini, so we will want to be busy.  Have some fun.  We can make a lot of plans during this time.  This is a time where we can want to do something different in our lives and create change.  This is a time for new possibilities.  We can look at things in a new way.  There is a potential to be restless and nervous during this time.  We can feel confused and not know what to do and not know what to commit to.
The Gemini New Moon is squaring Mars at 6° of Pisces in Human Design Gate 37.1.  This is the energy for friendship and the mother/father.  This is probably going to create changes in plans where we will be asked to take things slow.
This Gemini New Moon is asking you to be in the now.  Be open to having more self awareness.  Pay attention to what you are saying to yourself.  Slow down, breathe and take time to meditate.  Be in the moment.  What decisions can you make in the moment to make today a better day?  The New Moon is asking us to take this lunar cycle moment by moment.  Be present.
The new Moon is trining Saturn at 1° of Aquarius in Human Design Gate 60.6.  This is the gate of acceptance and rigidity.  This can be asking us to accept a new future or think about the steps we want to take to create a better future for ourselves.
It is helpful to look at which house Gemini is in.  The house Gemini is in is where you will notice this energy the most.  Read this article to learn about which house system is most accurate to learn more about the houses and see where the Gemini New Moon is happening in your chart.  You can pull both the Placidus system and Whole House system charts and see which one you resonate most with.  For those of you who are interested in combining Human Design and Astrology Genetic Matrix developed a Human Design Astrology Wheel to help you follow along with these articles and use as your knowledge grows.
Are you interested in learning more yourself or how these transits affect you on a personal level?  Check out our products page to learn about the different types of readings we offer.
Click here to learn more about other Human Design Gates or see other transits. Also, make sure to get your Free Human Design chart to take on your journey through the exciting world of Human Design.