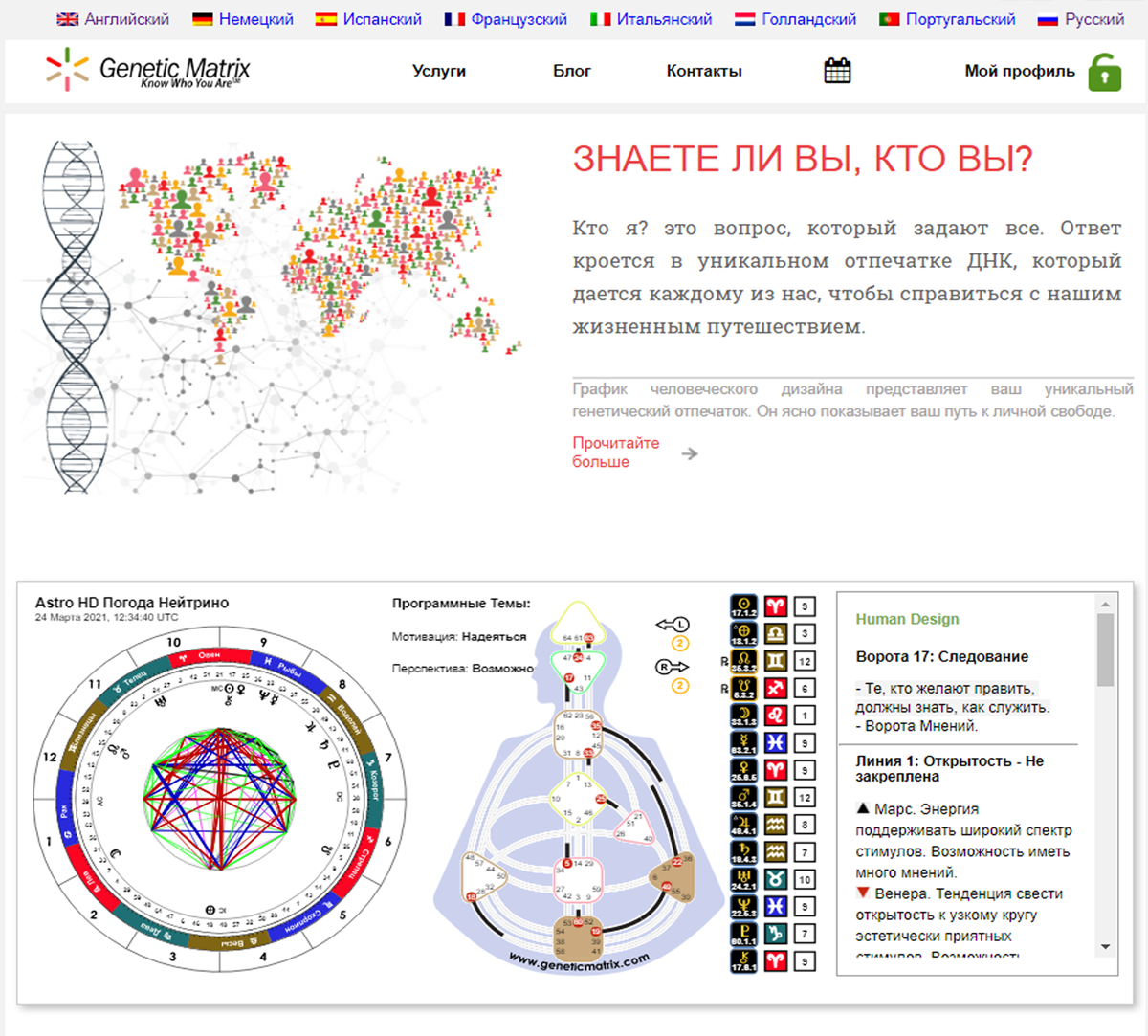 Do you speak another language other than English?  Do you speak Spanish, German, French, Russian, Dutch, Italian, Dutch, or Portuguese?  If so, you are in luck.  Genetic Matrix is currently set up to pull charts in Italian, Spanish, Portuguese, German, French, English, Italian,  Dutch and German.  Genetic Matrix also has plans for more language releases in the future.  Russian is the most recent addition.
If you are interested in having access to the charts in Foreign languages make sure to sign up for the membership service.  You can now get a chart in Spanish, French, Portuguese, German, English, Dutch, and German.  What language do you prefer?
Human Design charts are going international.  Spread the news.
Click here to learn more about Genetic Matrix.  They offer more than Human Design charts.  If you are into astrology they also have Human Design Astrology charts and more with language translations.
You can also get your free German Human Design chart here and your free Dutch Human Design chart here.