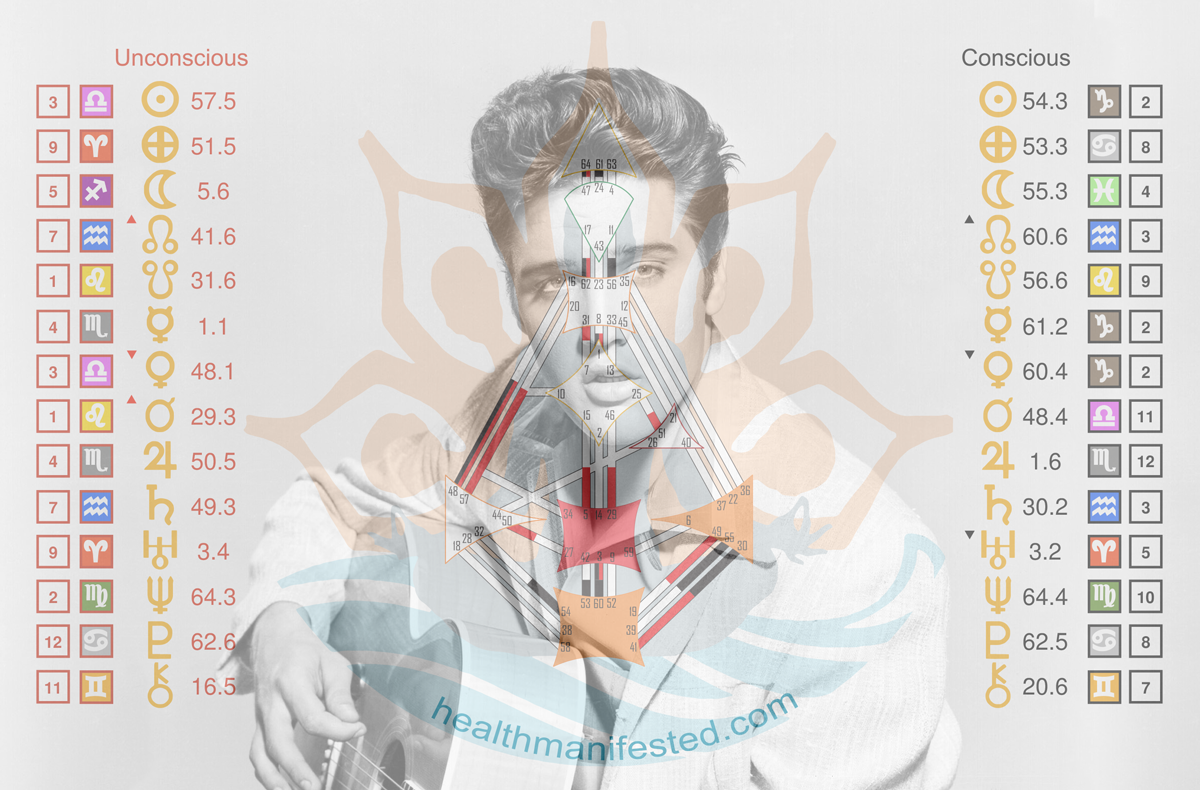 Elvis Presley was most well known for his success in the music industry and the film industry.  He was in 31 movies.
Elvis' conscious Sun was in the gate 54.3 in the 2nd house.  This is the gate of ambition and the second house is the house of possessions and money.  He became very successful and wealthy and a very early age.  His unconscious Sun was in the gate 57.5 in the 3rd house.  This is the gate that is highly intuitive and highly musical and the 3rd house is the house of communication.  As we all know he was hugely successful in the music industry.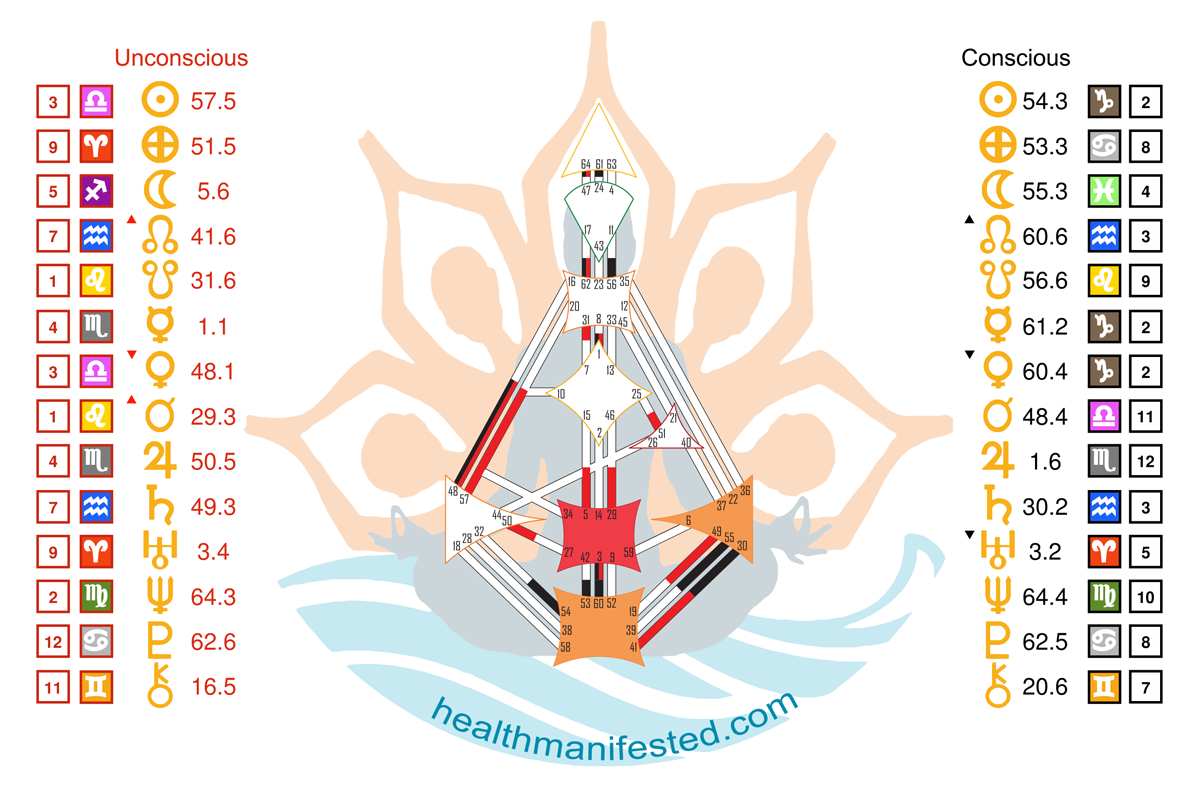 His conscious Earth was the gate of starting things in the 8th house, which can be the house of addictions and he got heavily involved in drugs.  His conscious Moon was in the gate 55.3, which is a gate that can be very emotional and can hold onto things longer than they should.  His unconscious Earth is in the gate 51.5, which is the gate of shock and he definitely shocked the world he committed suicide.  This gate can also has the potential to be connected with addictions.  Elvis had the full channel of Recognition (41-30), which is a highly imaginative energy and I am sure he had a huge imagination and was a big dreamer.  Elvis has the gate 49.3 in his Saturn which is the gate of revolution and he had the full channel of Mutation (3-60).  He also had the gate 1 in his conscious Jupiter and his unconscious Mercury, which made him highly creative and had his own unique self-expression.  He danced his own dance and he revolutionized and mutated the music industry forever by integrating rhythm, blues, gospel, and country music to create rock n' roll.  Are you a fan of Elvis?  Bring back the revolution of Rock and Roll with his 50 Greatest Hits.