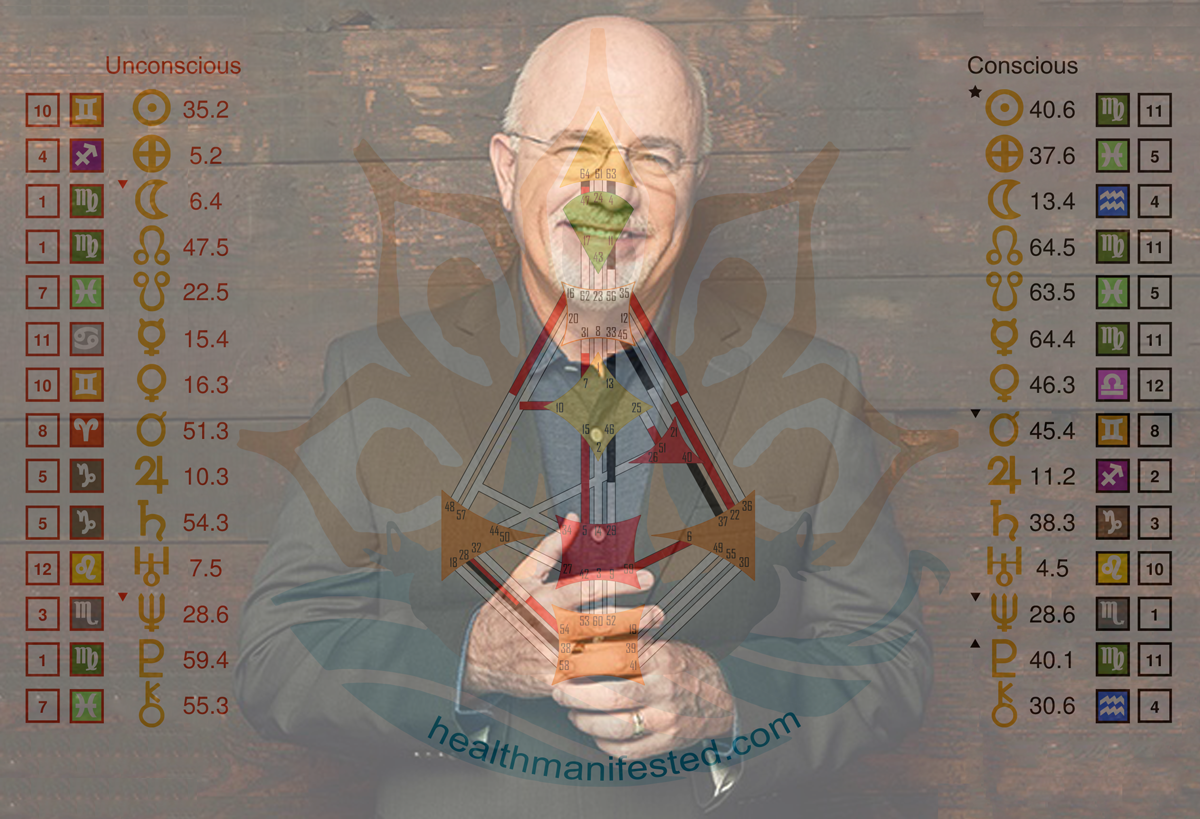 Dave Ramsey is a motivational speaker most well known for helping people get out and stay out of debt.  He shows people how to use the "Debt-snowball method," which he teaches about in his book, The Total Money Makeover.  He also has a great work that goes along with it called, "The Total Money Makeover Workbook."  He has been a huge inspiration in my life and really helped me create financial freedom.  I highly recommend his books.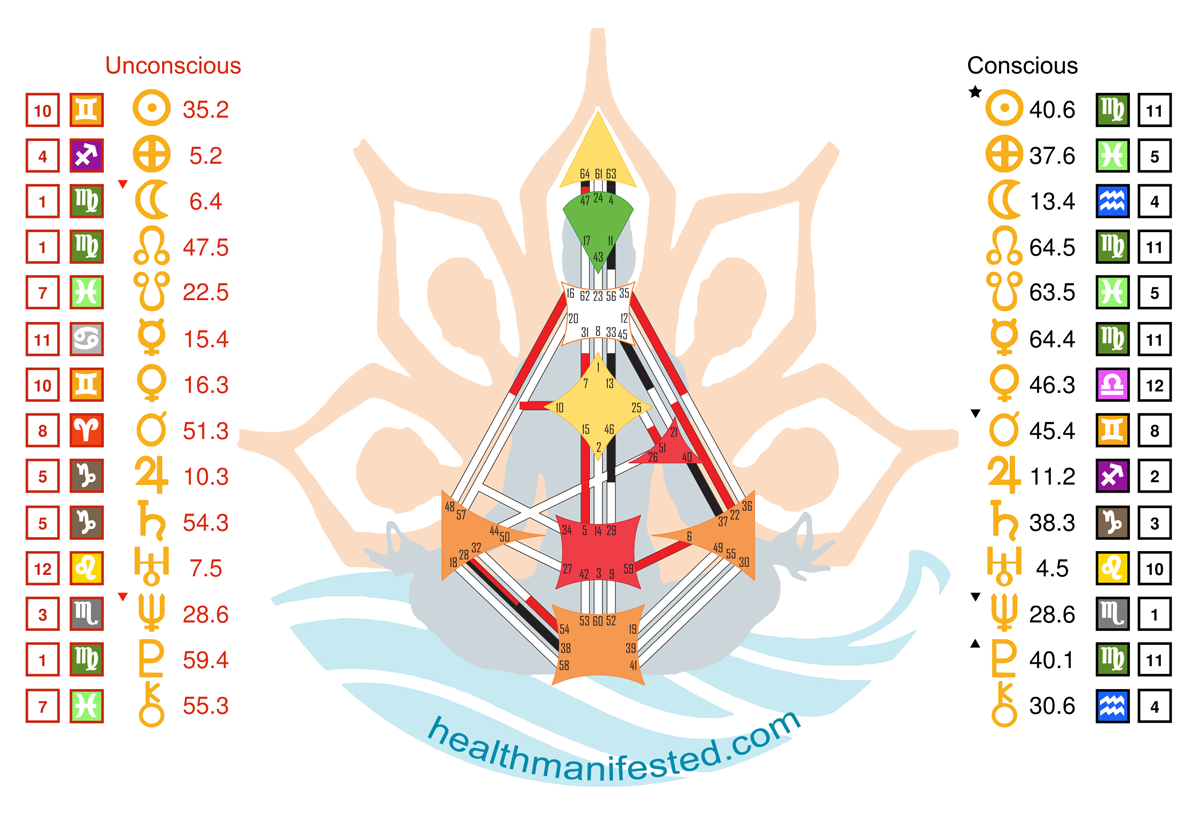 Dave Ramsey's conscious Sun is in gate 40.6 and it is in the 11th house.  The 11th house is all about large groups of people and the gate 40 is the gate of aloneness.  He also has his conscious Earth in gate 37.6, which is the gate of friendship.  He has used this channel of energy to help people who feel alone in their financial mess find a community of others who can help them find a safe way out.  His unconscious Sun is the gate 35.2 which is the jack of all trades.  He is an author, teacher, motivational speaker and so much more.  He even offers what he calls "Financial Peace University."  On a side note, the 37 is often called the gate of peace.  His conscious Mars is in gate 45.4, which is sometimes referred to as the gate of money and he sure does know how to teach it.  People with this gate can sometimes be big spenders and can get themselves into a difficult financial situation.  Dave Ramsey did have a bankruptcy back in 1988 and after that dedicated himself to creating and maintaining a healthy financial situation.   Dave has the gate 54.3 in his unconscious Saturn which has helped him be a very successful entrepreneur.  His moon is in gate 13, which is great energy for counseling and when he was younger he used to counsel people at his church and help them improve their financial situation.  He has his conscious Jupiter in gate 11 and has tons of ideas and ways to improve peoples lives.  He has his unconscious Venus in gate 16, which makes him very enthusiastic.  He has Uranus in gate 7.  This is leadership energy and Uranus is the planet of unpredictability.  When I first thought of creating an article about Dave Ramsey's chart I figured he probably had the gate 21 as his Sun since he has built a career and life around helping others manage their money, but he has been a transformative leader, by helping others after learning through his own life experiences.  He also has Neptune in gate 28 which is often referred to as the gate of struggle.  He is a 6 line profile which is a role model and he has been a role model by going through his financial struggles early in life and transforming it into an amazing success and helping others through their struggling times.  He is a true inspiration.
Are you interested in learning more about your Human Design and Astrology?  Check out the services we offer or learn more.  Check out other Celebrity Mini Human Design Astrology Readings.