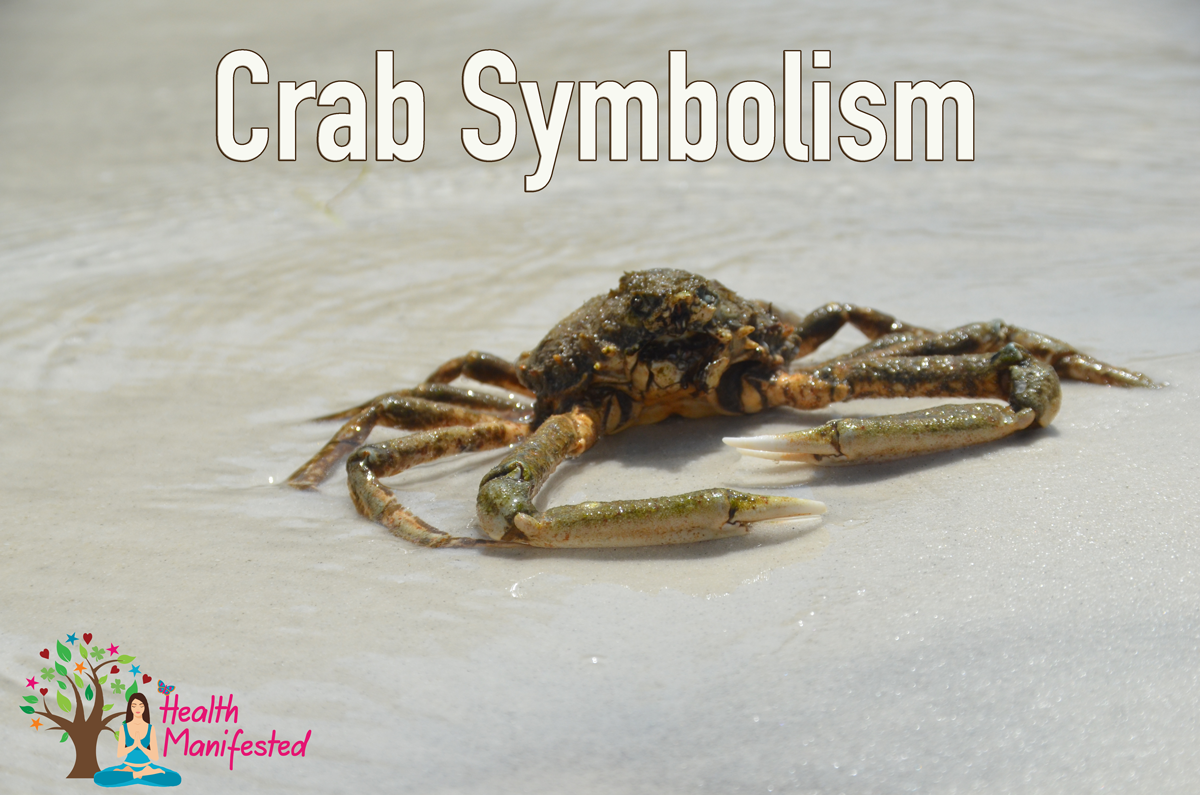 Crabs have many forms of symbolism.  Crabs are symbolic of Cancer in the zodiac which is connected to the moon and emotions.  Crabs swim in the ocean which changes because of the pull of the moon.  If you see a crab you might want to look into the astrological moon placement for a deeper understanding of your emotions.  If you have Cancer in your astrology chart, make sure to check out Self Love for Cancer Season.  Crabs can be representing our emotions and maybe asking us to look at our emotions.  Crabs can also indicate a change in direction.  Are you going with the flow?
Crabs dig holes in the sand to hide from what scares them and gives them a safe place.  Hermit crabs hide in their shell.  When a crab goes into its hole or shell it may be asking you to go inward and take time to look at your emotions and fears.  It may be asking you to step away from the world for a moment and look at what is causing your emotions or fears.
When something gets in a crabs way it changes in the direction of safety.  What changes can you make to create more safety for yourself?
Crabs shed their skin as they age.  Hermit crabs move to larger shells as they grow.  What are you ready to shed?  Have you outgrown something?
Their claws are used to protect themselves, therefore crabs can symbolize feeling unprotected, insecure, or a need to protect.  Once they grab ahold of something they usually don't let go.  Is there something you are protecting or holding on to?  What emotions are connected to what you are protecting and holding on to?
Crabs go with the flow as the ocean's tide pulls and pushes them around.  Are you going with the flow?
Do you feel crabby?
Crab symbolism Keywords:
Intuitive
Emotional
Retreat
Face your Fears
Go with the flow
Change direction
Protective
Holding on
Can you see the beauty the starfish brings and its symbolism?  Make sure to check out other symbolism articles.