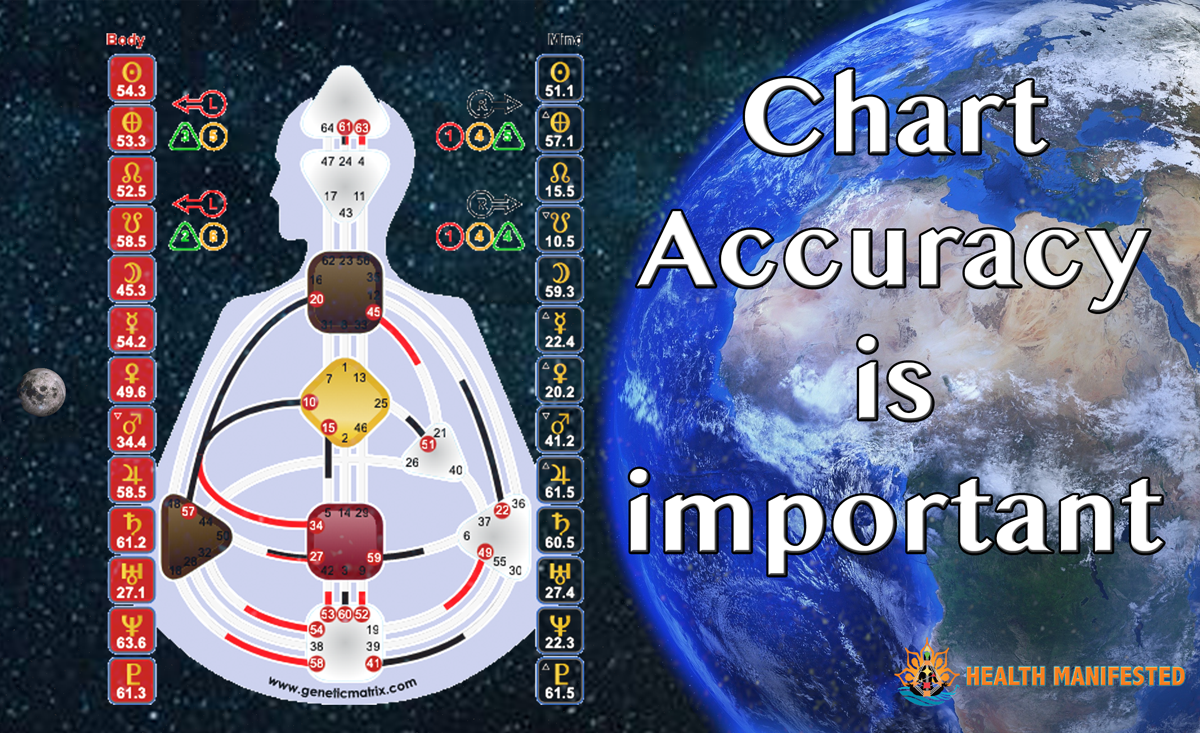 When working with  Human Design and Astrology chart accuracy is important.  Genetic Matrix is an amazingly accurate software.  They have gone above and beyond to make sure the chart calculations are accurate.  You may notice on occasion Genetic Matrix charts may not match up with other Human Design charting softwares and I want to share with you why.
There are some people that were born in cities and towns that have duplicate names in different provinces.  These provinces can have different time zones which means the UTC offset is different.  Canada is an example of a country that has this.
Lethbridge is a city in Alberta of about 100,000 people and it is also a city in New Foundland with a population of about 900. Some softwares have group the people in Alberta into New Foundland, which alters the chart that is output by the system.
Time zones are important when calculating a chart.
The UTC difference is significant between these two places. Alberta is UTC -7 in winter time and New Foundland UTC – 3 1/2 -6/-2 1/2 DST (Daylight Savings Time)
John Yuill has gone above and beyond to verify the calculations of his system to give the most accurate charts.  He did some research on Canada and found a list of 87 large places with duplicate names in different provinces in Canada alone.
This is a list of places he discovered in Canada that have duplicate provinces.
1: Alma, New Brunswick
1: Alma, Quebec
2: Armstrong, British Columbia
2: Armstrong, Ontario
3: Aylmer, Ontario
3: Aylmer, Quebec
4: Bath, New Brunswick
4: Bath, Ontario
5: Beaumont, Alberta
5: Beaumont, Newfoundland
5: Beaumont, Quebec
6: Belmont, Manitoba
6: Belmont, Ontario
7: Borden, Ontario
7: Borden, Prince Edward Island
7: Borden, Saskatchewan
8: Burlington, Newfoundland
8: Burlington, Ontario
9: Cadillac, Quebec
9: Cadillac, Saskatchewan
10: Campbellton, New Brunswick
10: Campbellton, Newfoundland
11: Carleton, Nova Scotia
11: Carleton, Quebec
12: Cartwright, Manitoba
12: Cartwright, Newfoundland
13: Charlottetown, Newfoundland
13: Charlottetown, Prince Edward Island
14: Chatham, New Brunswick
14: Chatham, Ontario
15: Chelsea, Nova Scotia
15: Chelsea, Quebec
16: Chesterville, Ontario
16: Chesterville, Quebec
17: Chipman, Alberta
17: Chipman, New Brunswick
18: Clinton, British Columbia
18: Clinton, Ontario
19: Cochrane, Alberta
19: Cochrane, Ontario
20: Cornwall, Ontario
20: Cornwall, Prince Edward Island
21: Cumberland, British Columbia
21: Cumberland, Ontario
22: Deer Lake, Newfoundland
22: Deer Lake, Ontario
23: Delisle, Quebec
23: Delisle, Saskatchewan
24: Delta, British Columbia
24: Delta, Ontario
25: Dorchester, New Brunswick
25: Dorchester, Ontario
26: Elgin, Manitoba
26: Elgin, Ontario
27: Enterprise, Northwest Territories
27: Enterprise, Ontario
28: Fauquier, British Columbia
28: Fauquier, Ontario
29: Field, British Columbia
29: Field, Ontario
30: Flatrock, British Columbia
30: Flatrock, Newfoundland
31: Georgetown, Ontario
31: Georgetown, Prince Edward Island
32: Glenwood, Alberta
32: Glenwood, Newfoundland
33: Grand Falls, New Brunswick
33: Grand Falls, Newfoundland
34: Greenwood, British Columbia
34: Greenwood, Nova Scotia
35: Hampstead, New Brunswick
35: Hampstead, Quebec
36: Hampton, New Brunswick
36: Hampton, Ontario
37: Havelock, New Brunswick
37: Havelock, Ontario
38: Hudson, Ontario
38: Hudson, Quebec
39: Inverness, Nova Scotia
39: Inverness, Quebec
40: Inwood, Manitoba
40: Inwood, Ontario
41: Jasper, Alberta
41: Jasper, Ontario
42: Keswick, New Brunswick
42: Keswick, Ontario
43: Killarney, Manitoba
43: Killarney, Ontario
44: Kingston, Nova Scotia
44: Kingston, Ontario
45: Lafontaine, Ontario
45: Lafontaine, Quebec
46: LaSalle, Ontario
46: LaSalle, Quebec
47: Lloydminster, Alberta
47: Lloydminster, Saskatchewan
48: Lumsden, Newfoundland
48: Lumsden, Saskatchewan
49: Maidstone, Ontario
49: Maidstone, Saskatchewan
50: Maitland, Nova Scotia
50: Maitland, Ontario
51: Melbourne, Ontario
51: Melbourne, Quebec
52: Minto, Manitoba
52: Minto, New Brunswick
53: New Glasgow, Nova Scotia
53: New Glasgow, Quebec
54: Notre Dame de Lourdes, Manitoba
54: Notre Dame de Lourdes, Quebec
55: Oakville, Manitoba
55: Oakville, Ontario
56: Odessa, Ontario
56: Odessa, Saskatchewan
57: Port Elgin, New Brunswick
57: Port Elgin, Ontario
58: Princeton, British Columbia
58: Princeton, Newfoundland
58: Princeton, Ontario
59: Radisson, Quebec
59: Radisson, Saskatchewan
60: Red Rock, British Columbia
60: Red Rock, Ontario
61: Richmond, British Columbia
61: Richmond, Ontario
61: Richmond, Quebec
62: Russell, Manitoba
62: Russell, Ontario
63: Sandy Lake, Manitoba
63: Sandy Lake, Ontario
64: Selkirk, Manitoba
64: Selkirk, Ontario
65: Shelburne, Nova Scotia
65: Shelburne, Ontario
66: Sherbrooke, Nova Scotia
66: Sherbrooke, Quebec
67: Sidney, British Columbia
67: Sidney, Manitoba
68: Souris, Manitoba
68: Souris, Prince Edward Island
69: South River, Newfoundland
69: South River, Ontario
70: Southampton, Nova Scotia
70: Southampton, Ontario
71: Springfield, New Brunswick
71: Springfield, Nova Scotia
72: St-Antoine, New Brunswick
72: St-Antoine, Quebec
73: St. George, New Brunswick
73: St. George, Ontario
74: Stirling, Alberta
74: Stirling, Ontario
75: Stratford, Ontario
75: Stratford, Prince Edward Island
75: Stratford, Quebec
76: Summerside, Newfoundland
76: Summerside, Prince Edward Island
77: Sutton, Ontario
77: Sutton, Quebec
78: Trenton, Nova Scotia
78: Trenton, Ontario
79: Trout Lake, Alberta
79: Trout Lake, British Columbia
79: Trout Lake, Northwest Territories
80: Vanier, Ontario
80: Vanier, Quebec
81: Victoria, British Columbia
81: Victoria, Newfoundland
81: Victoria, Ontario
82: Waterloo, Ontario
82: Waterloo, Quebec
83: Wellington, Ontario
83: Wellington, Prince Edward Island
84: Westport, Newfoundland
84: Westport, Ontario
85: Windsor, Nova Scotia
85: Windsor, Ontario
85: Windsor, Quebec
86: Winfield, Alberta
86: Winfield, British Columbia
87: Woodstock, New Brunswick
87: Woodstock, Ontario
A calculation error could easily change the color, tone, and base of a chart.  The moon moves very quickly from gate to gate and this could easily change a Projector to a Generator and can also change the Profile.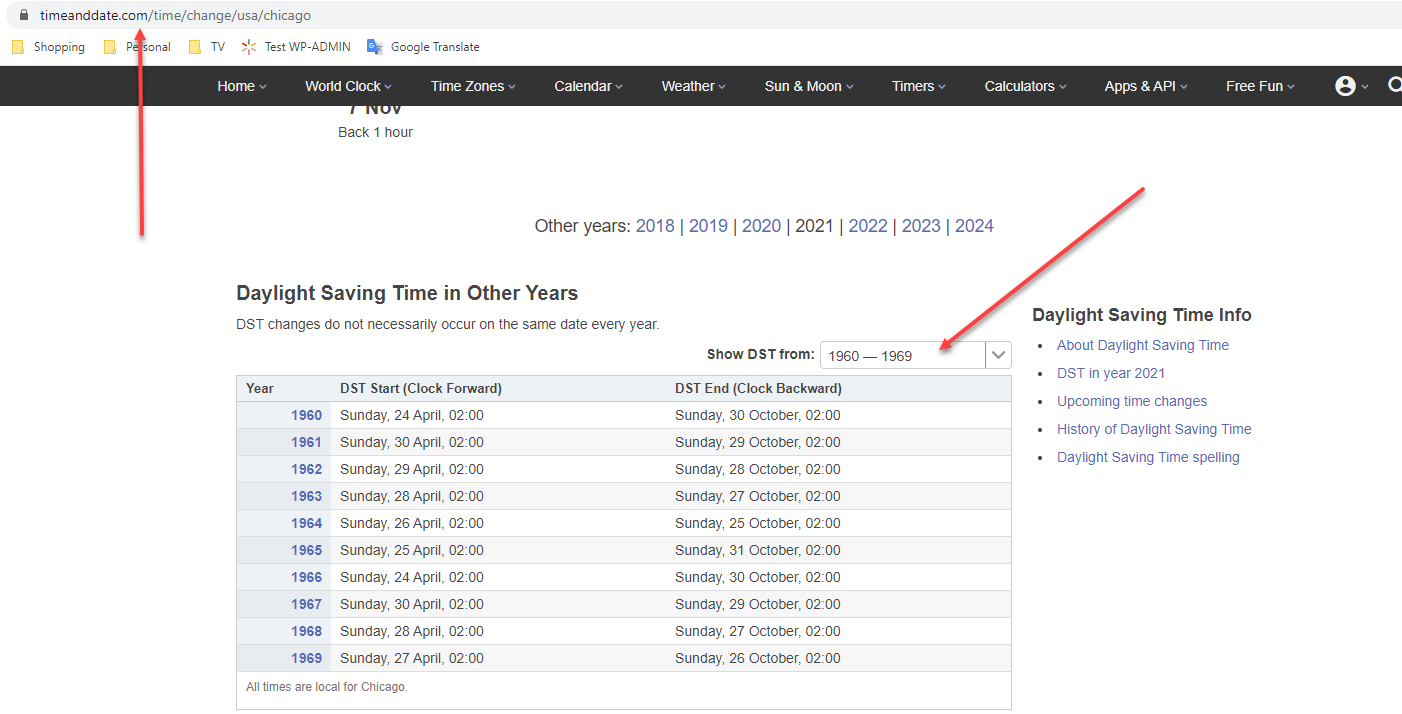 Genetic Matrix found that other charting software was mostly accurate for the United States except for a calculation issue with DST calculations before 1966.  When using Genetic Matrix the default is without DST.  There is no need to change anything if you are born after 1966.  Only people born prior to 1966 and between March and October in the United States will see a checkbox for DST to make the chart the most accurate version.  If you are wondering why the rare occasions Genetic Matrix chart is different you can see if you go to TimeandDate.com and type in the city you used in the link to replace it with "Chicago." in the example and then select the year range that is prior to 1966.  This is a 3rd party to way to verify Genetic Matrix accuracy.
Russia has duplicate city names because they name their cities after czars and communist icons.  Russia has a time zone range of UTC + 2 to UTC + 12.  This is a very large range and he has found many inaccuracies with Russia.  Other countries he found that have multiple time zones with duplicate cities and towns are Brazil, Chile, China, French Polynesia, Greenland, India, Indonesia, Kazakhstan, Kirbati, Mexico, Mongolia, Papua New Guinea, Portugal, Spain, and the Canary Islands have different zones.
Genetic Matrix allows the user to change the State, Province, and Country to make sure the information for the chart is entered correctly.
Genetic Matrix made sure to double-check all the cities and time zones and has proven time and time again how accurate the system is.  I worked with Genetic Matrix to develop the Human Design Astrology Wheel and Return charts and during the process found the Astrology software I was using had planets in the wrong house.  Accuracy is important and I appreciate how accurate Genetic Matrix is along with the unlimited charts and information included in the membership.
Make sure to check out other features Genetic Matrix offers here.  You can also learn more Human Design Basics and learn about the Human Design Gates.