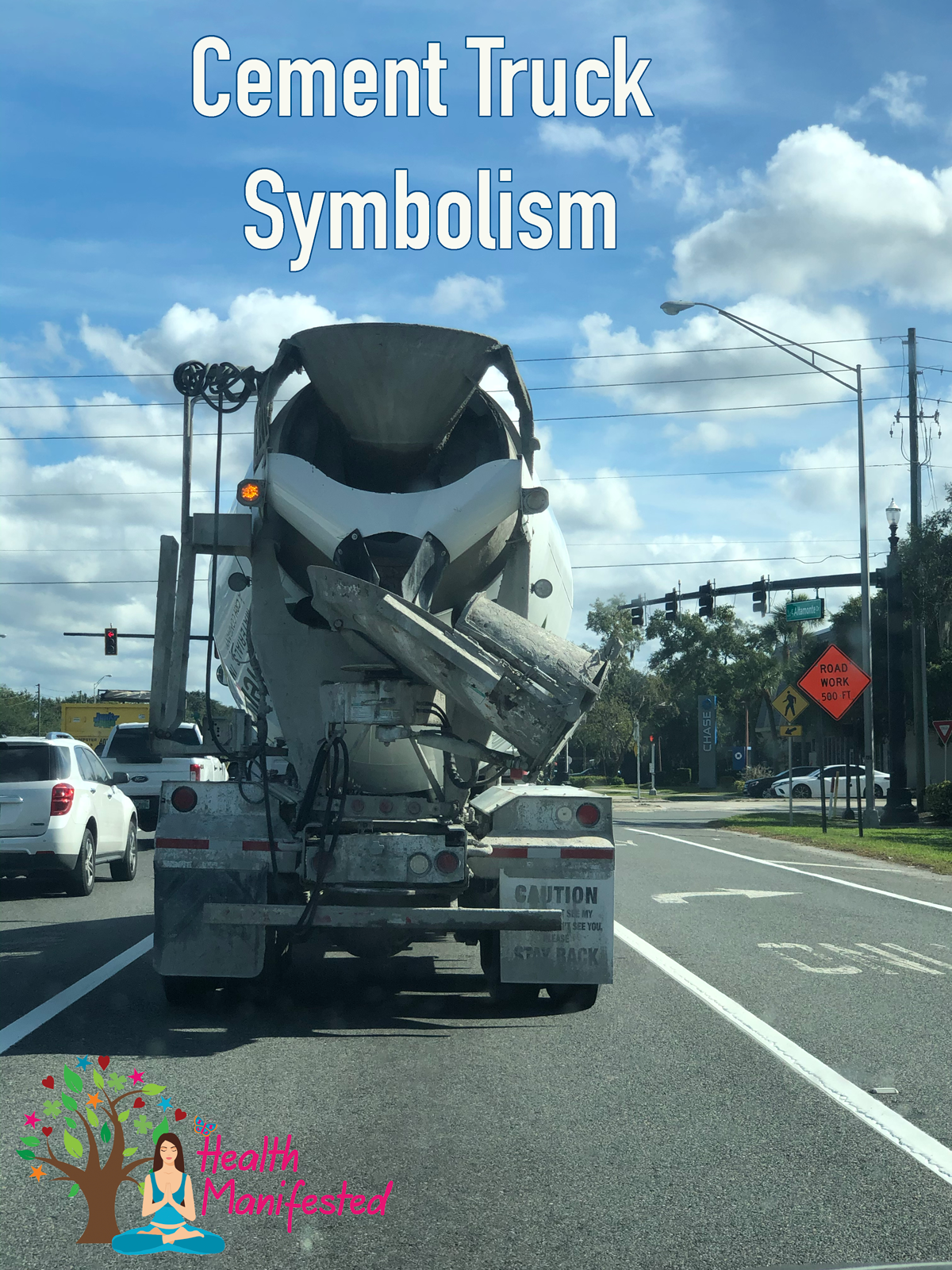 Cement trucks can be symbolic can be representative of you making a big decision in life.  A cement truck can be symbolic of you focusing on what is important to you.  The cement hardens and becomes a permanent structure.   A cement truck and be asking you, what do you want to make permanent in your life?  It can also represent coming to a resolution or solution to something.  This is a picture I took during the Full Moon Lunar Eclipse in Taurus.  Some things in life can become concrete.  What do you want to make concrete?
Cement Truck Symbolism Keywords:
Big decisions
Focus
Permanent choices
Fixed
Resolution
Solution
If a Cement Truck is symbolic in your life and you enjoy the symbolism the cement truck brings you may enjoy having a toy cement truck, and even purchasing cement for hobbies and crafts.  I would highly recommend checking out 5 Minute Crafts.  They can be totally addicting to follow and fun to learn all sorts of things from.
Can you see the beauty and meaning the Cement Truck brings and its symbolism?  Make sure to check out other symbolism articles.