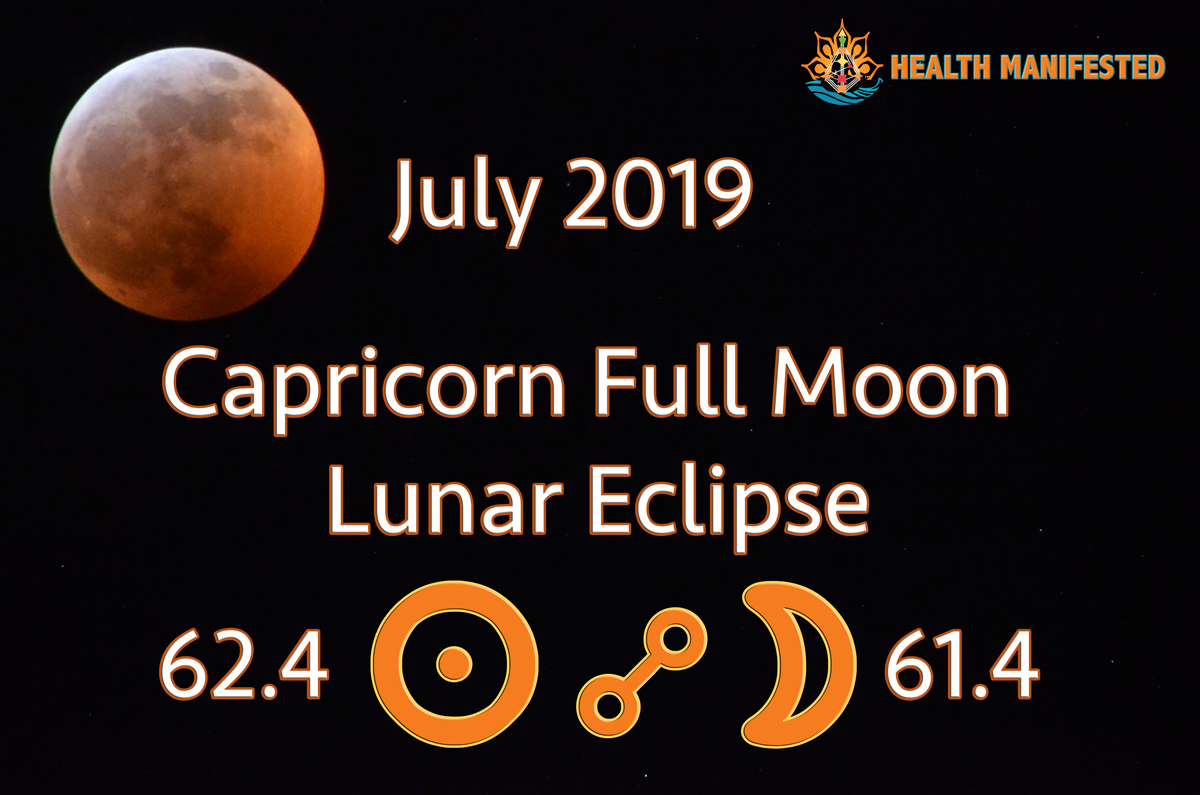 On July 16, 2019, we have a Capricorn Full Moon Partial Lunar Eclipse.  The Moon is at  24° of Capricorn in Human Design Gate 61.4 and the Sun is at 24° of Cancer in Human Design Gate 62.4.  Human Design Gate 61.4 is the energy for mystery and research and gate 62.4 is the gate of details and asceticism.  This eclipse is going to bring up topics related to Cancer energies, which are about motherhood, emotions, nurturing, home and family, children, your inner self, real estate, safety, comfort, and alone time.
This eclipse is going to show us what is changing permanently.  Things can change very quickly.  We are going to realize during this time what is really important to us.  We can be very emotional during this time.  During this time we can feel confused about what to do or where to go next because Pluto, Saturn, Jupiter, Mercury, Neptune, and Chiron are all retrograde.  While you use this time to rethink what is your next move use your feelings as your guide.  This eclipse will show us something we didn't see to help us move forward and where to go next.  This is a time to let go and rebuild a better future.
This is a great time to ask yourself these questions.  How do you love yourself?  How do you love others?  How can you love better?
Are you interested in learning more yourself or how these transits affect you on a personal level?  Check out our products page to learn about the different types of readings we offer.
Click here to learn more about other Human Design Gates. or see other transits. Also, make sure to get your Free Human Design chart to take on your journey through the exciting world of Human Design.