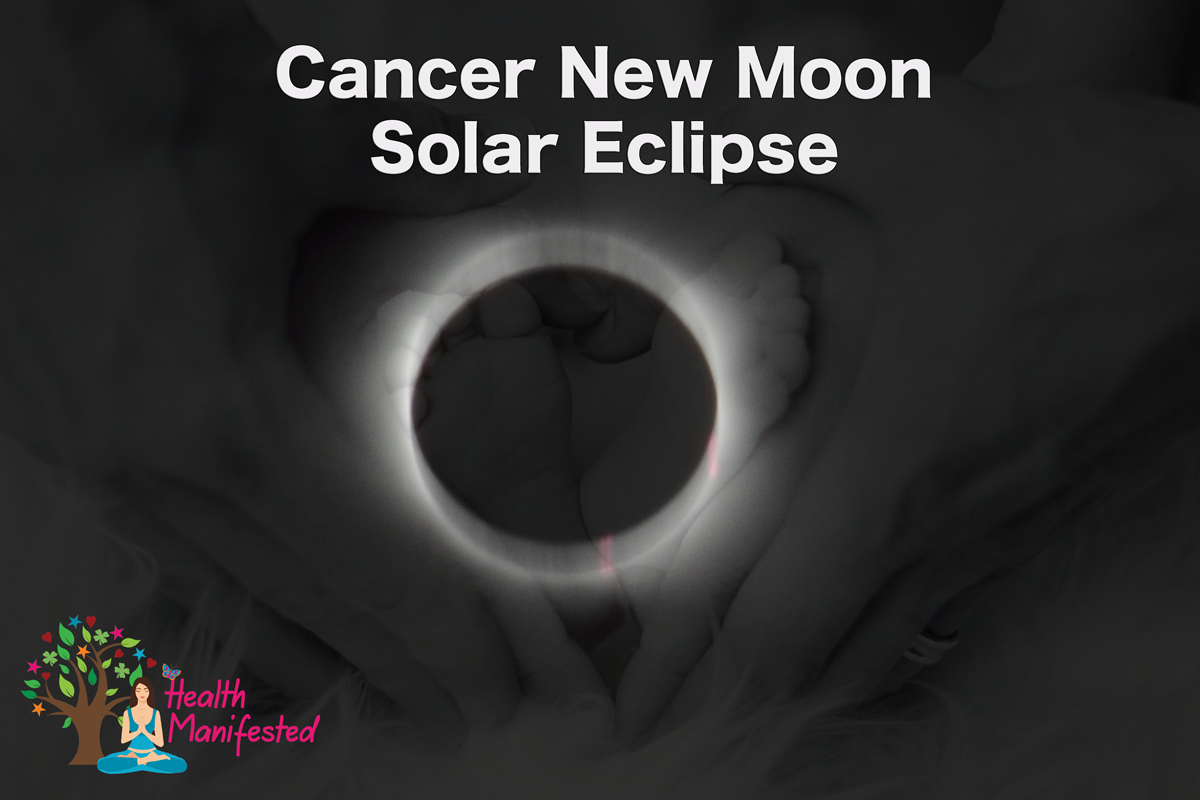 On June 21, 2020 at 2:40 am ET (New York) we have a Cancer New Moon Solar Eclipse in Human Design Gate 15.3 at 0° of Cancer.  Cancer is connected with the mother and family.  It is connected to our emotions and how we nurture ourselves.  This New Moon Solar Eclipse in Cancer is asking us, what can we do to nurture ourselves more?  What new stories can we create or tell about ourselves and our family?  It can be a new beginning in relation to our family or even changing the way we see our family.  The North Node is in Gemini asking us to be more flexible and talk about what we need to feel more nurtured and what safety, security and home means to us.
Human Design Gate 15 wants to mix things up.  What feels dull, stagnant and boring in your life?  This energy is creating a new cycle and big changes.  What new cycle are are you ready to start?
It is helpful to look at which house Cancer is in your chart.  Read this article to learn about which house system is most accurate to learn more about the houses and see where the Cancer New Moon eclipse is happening in your chart.  You can pull both the Placidus system and Whole House system charts and see which one you resonate most with.  For those of you who are interested in combining Human Design and Astrology Genetic Matrix developed a Human Design Astrology Wheel to help you follow along with these articles and use as your knowledge grows.  You can also purchase Astrograph, which is a great astrology software to help you follow along.  You can learn more the transits, aspects, pull charts for yourself and others and even pull reports.
Are you interested in learning more yourself or how these transits affect you on a personal level?  Check out our products page to learn about the different types of readings we offer.
Click here to learn more about other Human Design Gates or see other transits. Also, make sure to get your Free Human Design chart to take on your journey through the exciting world of Human Design.