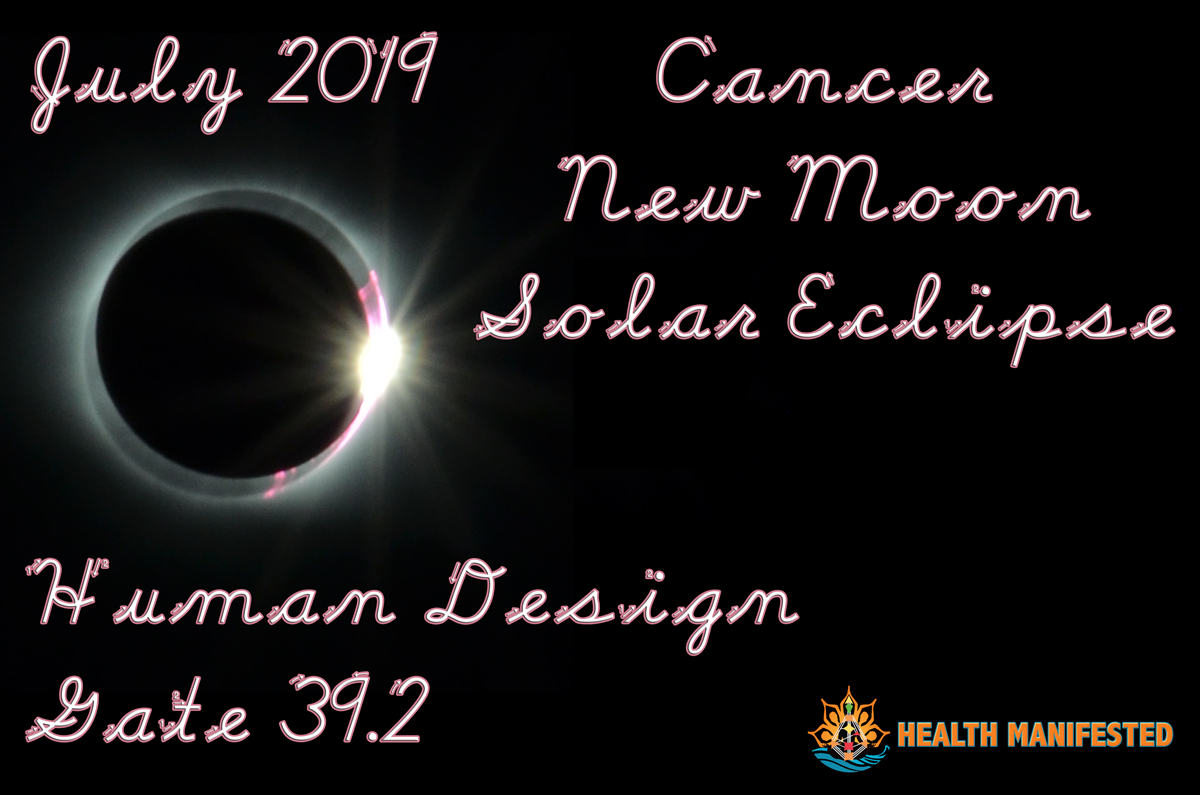 July 2, 2019, we have a Cancer New Moon Solar Eclipse at 10° of Cancer in Human Design gate 39.2.  This is the gate of provocation and confrontation.  Cancer is a feminine energy that is about motherhood, emotions, nurturing, home and family, children, your inner self, real estate, safety, comfort, and alone time.  During this time we are going to be more emotional and be more focused on our feelings.  During this time we will be focusing on what we want to nurture in our life.
I want to ask you, "what is really important to you?"  "what makes you feel happy?" and "what do you love?"  During this Cancer New Moon Solar Eclipse be yourself and speak from your heart.  Have the courage to go after what you really want.  Where do you belong?  If you don't feel like you have that safe place or a place where you belong this is the time to start creating that.  This is a good time to trust how you feel and trust yourself first.  Release any past hurts and pains that may have been brought about during your childhood around your family or family beliefs that don't serve you.  Release the beliefs that have been blocking you from expressing your true heart.
Click here to learn about other transits that are coming or have happened.