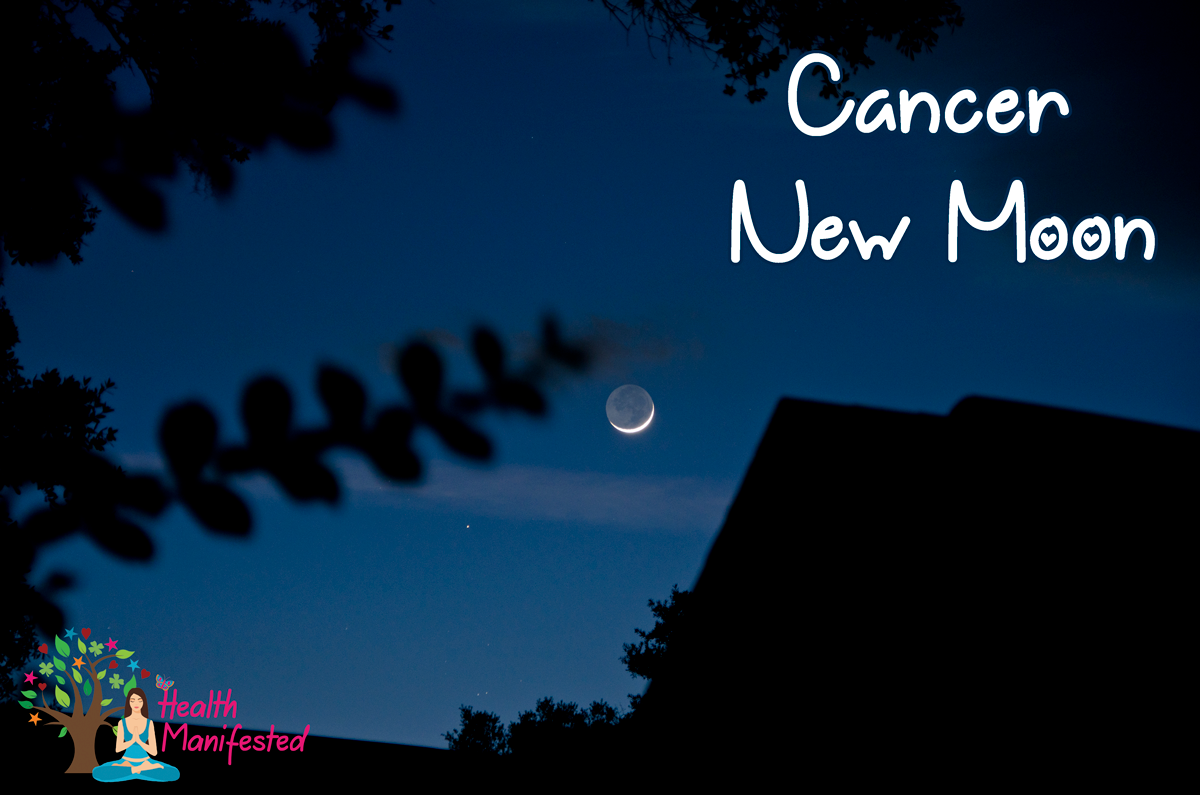 On July 9th, 2021 at 9:16 pm ET we have a Cancer New moon at 18° in Human Design Gate 53.4.  Human Design Gate 53 is the gate that is about new beginnings and likes to start things.  This is the energy for starting a new life cycle.  What new life cycle are you ready to start?  What new beginning are you ready for?  New moons represent new beginnings and Human Design Gate 53 represents starting something new.  This is a great time to start something new.  Cancer is a water sign and water signs are more emotional.  This is a good time to look are your emotions and see what you need to start doing to help yourself have more happiness and comfort in your life.  Cancer is the sign associated with your home, your family, safety, what you keep private, and comfort.  Cancer energy can also bring up the energy for being more defensive.
While we have this Cancer new moon this is a good time to look at your needs, what will bring you more joy, and comfort.  This may also be a great time to connect with family and start something new with your family or have a new beginning related to your family.  Cancer and the 4th house can also be seen as your self-care.  What can you do during this time to care for yourself?  This can be a great time to take a deep dive into looking at yourself and know who you are.  This might be a great time to get a Human Design report or Natal Astrology report to take a deeper look into yourself and learn to love every aspect of yourself.
This Cancer New Moon can make us more defensive and take things more personally. During this new moon, it can be helpful to take a step back and look at what is really important to you.
This new moon is trining Neptune.  This is asking you do you trust your intuition and now what is right for you? Neptune can also create a sense of detachment.  You may also feel less detached from something related to Cancer energy.
The new moon is also approaching opposition to Pluto in about a week.  It will be asking you to do something new in an area related to Cancer.  Are you going to visit a family member or get a new roof?  You may find you are doing something big and new during this time you haven't done in a long time.  I use the new roof as an example because the new moon opposing Pluto creates an ending, change, and rebirth of something related to cancer energy, which can be your house.  This may also be a time you want to put your house up for sale and move to a new home.  Pluto can also create a sense of a power struggle which can create conflict with some inner turmoil or change needed.
During this new moon be gentle with yourself.  Allow yourself time to nurture yourself.
During this new moon, we still have Venus conjunct Mars in Leo. Venus conjunct Mars can create an inner conflict between the masculine and the feminine.   When these 2 planets come together you can find yourself feel more attractive, more friendly, creative, and passionate.  You made decide during this transit that there is something you want to do to follow your heart.  Mars in Leo can make us more assertive to go after what we want and Venus is what is valuable to you, what you need, and what you want.
This Cancer New Moon is asking you, what do you want and need?  What are your true heart's desires?  What are you ready to begin?  What do you know and trust in your heart is the right change to make for you and or your family?
It is helpful to look at which house is affected by this Cancer new Moon to see what area of your life you may be experiencing this energy.  Look at the houses Cancer is in and that is the area of your life where you can see more of what will be affected most by this energy.  Read this article to learn about which house system is most accurate to learn more about the houses and see which house Cancer is in your chart.  You can pull both the Placidus system and Whole Sign system charts and see which one you resonate most with.  For those of you who are interested in combining Human Design and Astrology Genetic Matrix developed a Human Design Astrology Wheel to help you follow along with these articles and use as your knowledge grows.  Another great software you can purchase is Astrograph.
Are you interested in learning more about yourself or how these transits affect you on a personal level?  Check out our products page to learn about the different types of readings we offer.
Click here to learn more about other Human Design Gates or see other transits. Also, make sure to get your Free Human Design chart to take on your journey through the exciting world of Human Design.