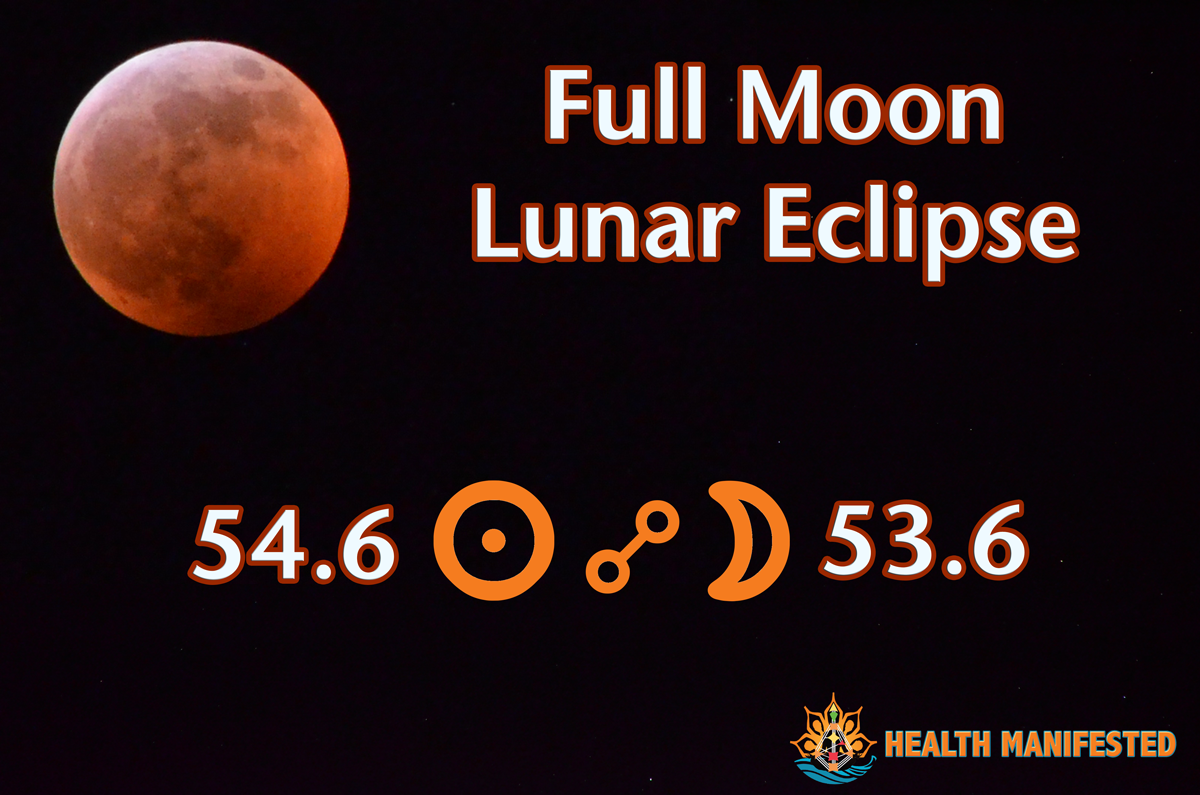 On January 10, 2020 at 2:10pm EST we have a Cancer Lunar Eclipse Full moon at 20° of Cancer.  The Moon is in Human Design Gate 53.6 and the Sun is in Gate 54.6.  The Sun is also conjunct Mercury in Human Design Gate 54.6.  During this time we are going to feel a lot of emotions.  Human Design Gate 54 is the Gate of Ambition and during this time are going to take steps to transform something in our life.  To learn more about where this transit is affecting you, check out my article on which house system is most accurate to see which house Capricorn is in your chart.  Human Design Gate 53.6 is the gate of beginnings and change.  During this time we have the support we need to attract support to create more success in our lives.  The Sun conjunct Mercury is opposing the Moon and Eclipse may be asking you if you want to restore and reconcile friendships or partnerships.  We can have a strong desire the support to create change in our lives for the better.  We are being asked to step out of our comfort zone and take responsibility for what needs to be done to move forward and improve our life.  This eclipse is going to bring awareness to something to help you move forward in your life.  This eclipse is going to be life-changing and transformative because the Sun is also almost conjunct Saturn and Pluto in Human Design Gate  61.  Keep positive and keep moving forward.  There is something during this time that you need to see that will transform your life in some way.  Embrace change and keep calm.  Change is approaching.
Are you interested in learning more yourself or how these transits affect you on a personal level?  Check out our products page to learn about the different types of readings we offer.
Click here to learn more about other Human Design Gates. or see other transits. Also, make sure to get your Free Human Design chart to take on your journey through the exciting world of Human Design.