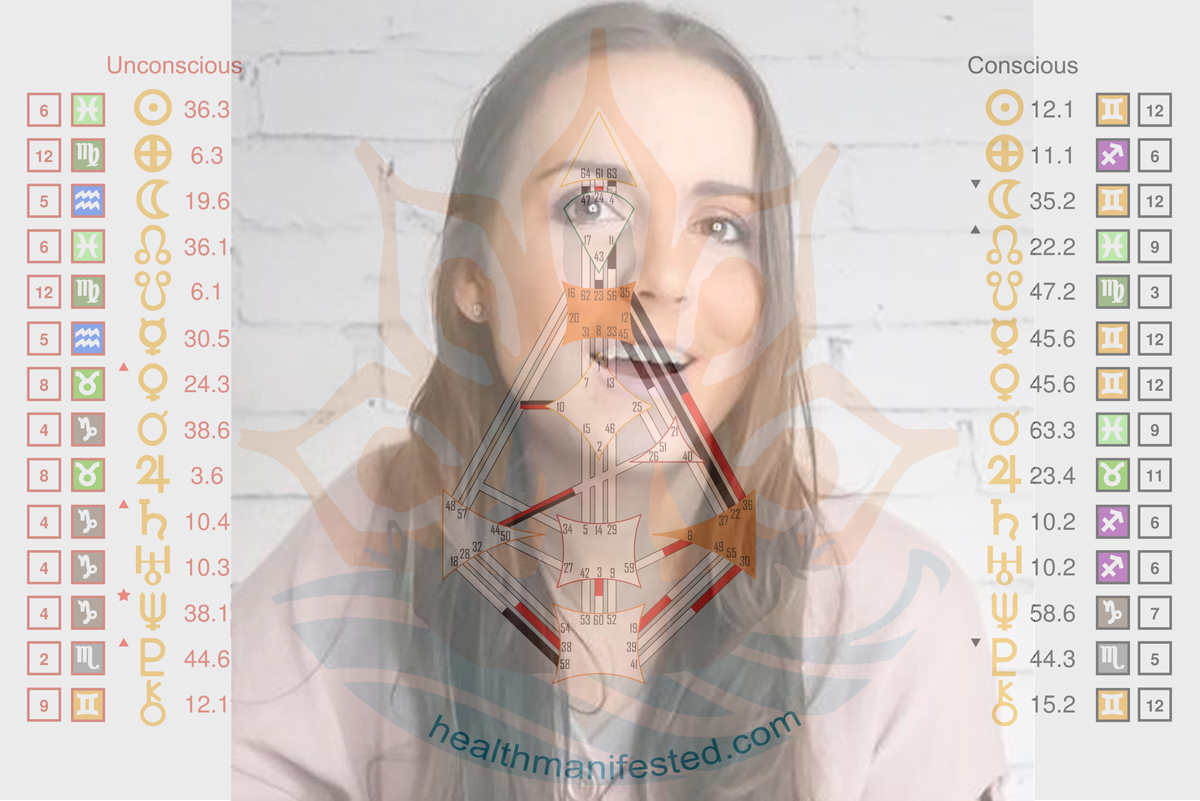 I felt inspired to write an article about Brittany Binowski aka Wonder Girl.  She is an amazing intuitive astrologer.  She has a membership service where she does daily and monthly transit videos incorporating tarot and also offers classes.  Brittany's Sun sign is the gate of the wordsmith or the ability to be a spiritual medium.  She has this gate in her 12th house which is the house of spirituality and trust.  She is such a wonderful inspiration in the astrological and spiritual community.  She originally went to college to be a journalist which is also in alignment with this gate.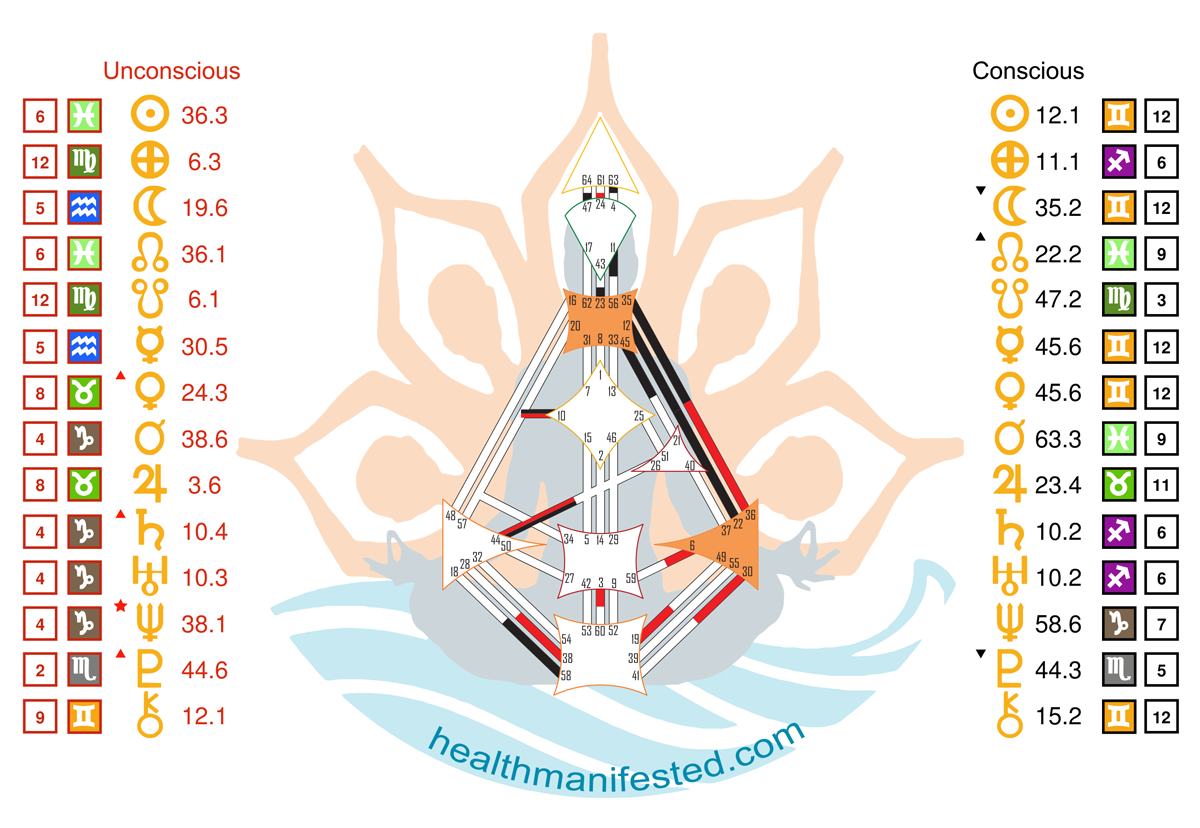 Her unconscious Sun and North Node are in gate 36.  This energy can bring lots of different experiences in a person's life.  As mentioned earlier she has been a journalist, uses tarot, is an astrologer and loves essential oils along with having many other interests.  This is in her 6th house, so she probably enjoys taking care of her health and mixing things up in her career life.  Her conscious Earth is in gate 11.1.  This is the energy for ideas.  She most likely has so many ideas she can't possibly do them all.
Her unconscious Earth and South Node are in gate 6.  This is the energy for conflict and she has used this energy to help people find relief from life's challenges through the use of Astrology.  She has the gate 35.2 in her Moon so she can do anything she puts her mind to.  She has her North Node in gate 22.2.  This is the gate of Grace and she gracefully explains the astrology.  She has her conscious Mercury and Venus in gate 45, which is the gate of a leader and resources.  Her conscious Jupiter is in gate 23.4 which is the gate of explaining.  She does a great job of explaining astrology to others.  Her Saturn is in gate 10 which is the gate for the love of self.  She has used her grace, astrology resources and love to help others love themselves and she helps people reach their full potential.  Brittany is a true inspiration and she will go far in life.
Learn more about Brittany Binowski aka Wonder Girl
Are you interested in learning more about your Human Design and Astrology?  Check out the services we offer or learn more.  Check out other Celebrity Mini Human Design Astrology Readings.
Did you find this article helpful?  Please make a donation to help us continue to offer free articles and improve our services.  Thanks in advance.