Boat Pose
The Boat Pose strengthens the hip flexors, abdomen, spine, and also encourages the kidneys, thyroid gland, intestines and prostate glands activity. This poses helps relieve stress and improves digestion.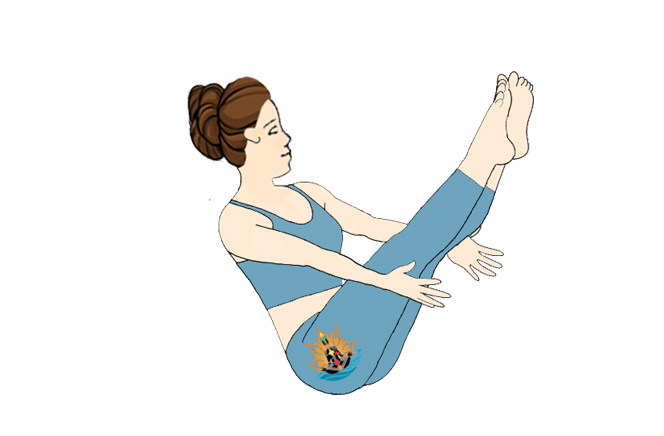 How to do the Boat Pose
Sit on the floor with your legs straight in front of you in the Staff pose. Put your hands on the floor slightly behind your hips. Lift your sternum and lean back slightly and lift your feet. You should be balancing on your tailbone. Keep your back straight and lengthen your torso. Extend your arms forward, in line with your shoulders with your palms facing each other. Envision pulling your belly button towards your spine. Spread your shoulder blades out.
If you are looking to learn yoga for fun or are a yoga professional I would highly recommend checking out Tummee.  If you would like to learn more about what they offer check out the article on yoga and read the section called "How to learn Yoga" or sign for a free trial today.