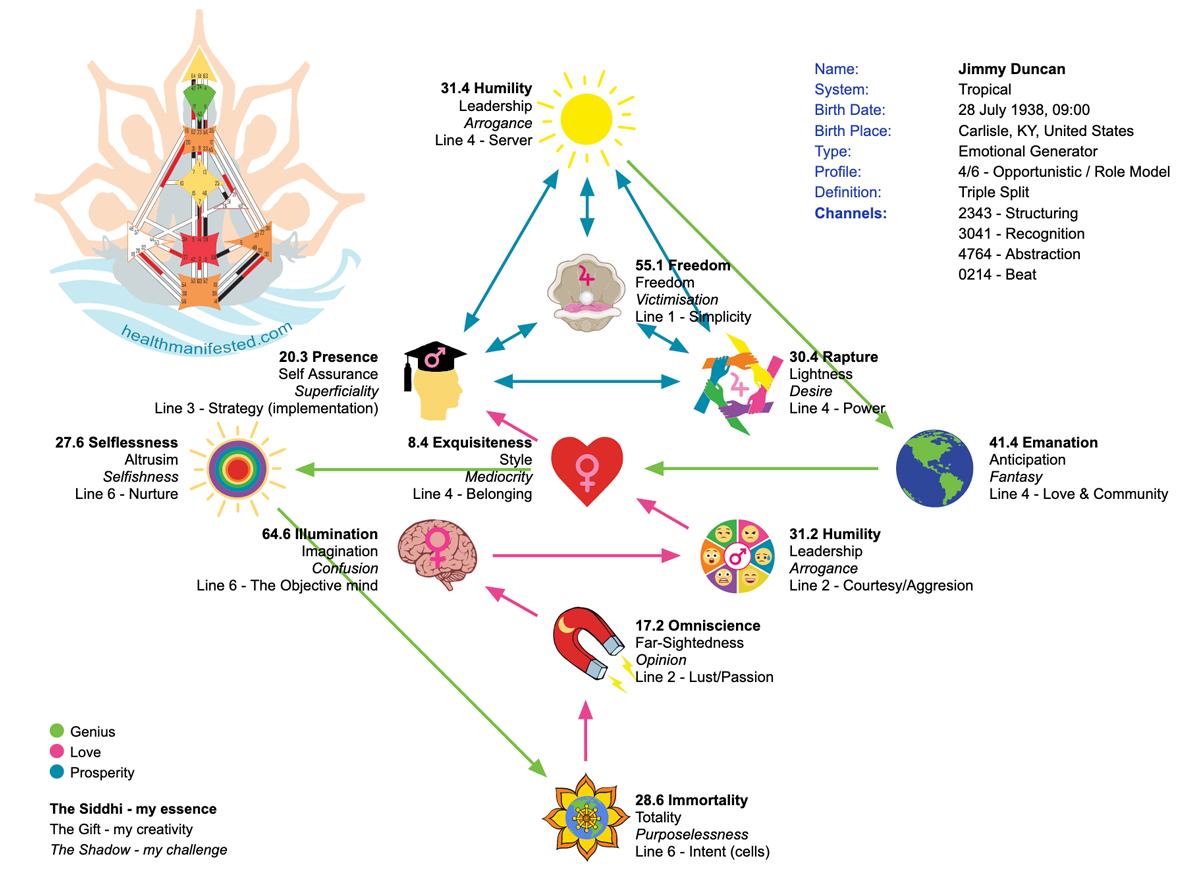 Genetic Matrix now has my design of the Astro Gene Keys chart that also shows the Human Design chart as part of the Pro membership to help you better understand the connection between Human Design, Gene Keys, and the connection to the planets in Human Design.  It was designed to give you a visual to help you better understand each of the Gene Key activations.
If you would like to learn more about how to read the Astro Gene Keys chart, you can learn more here.
I would also recommend checking out the Human Design Calendar to help you learn the energies.  Make sure to check out other features Genetic Matrix offers here, such as multiple languages and the ability to save charts.  You can also learn more about Human Design Basics and learn about the Human Design Gates.