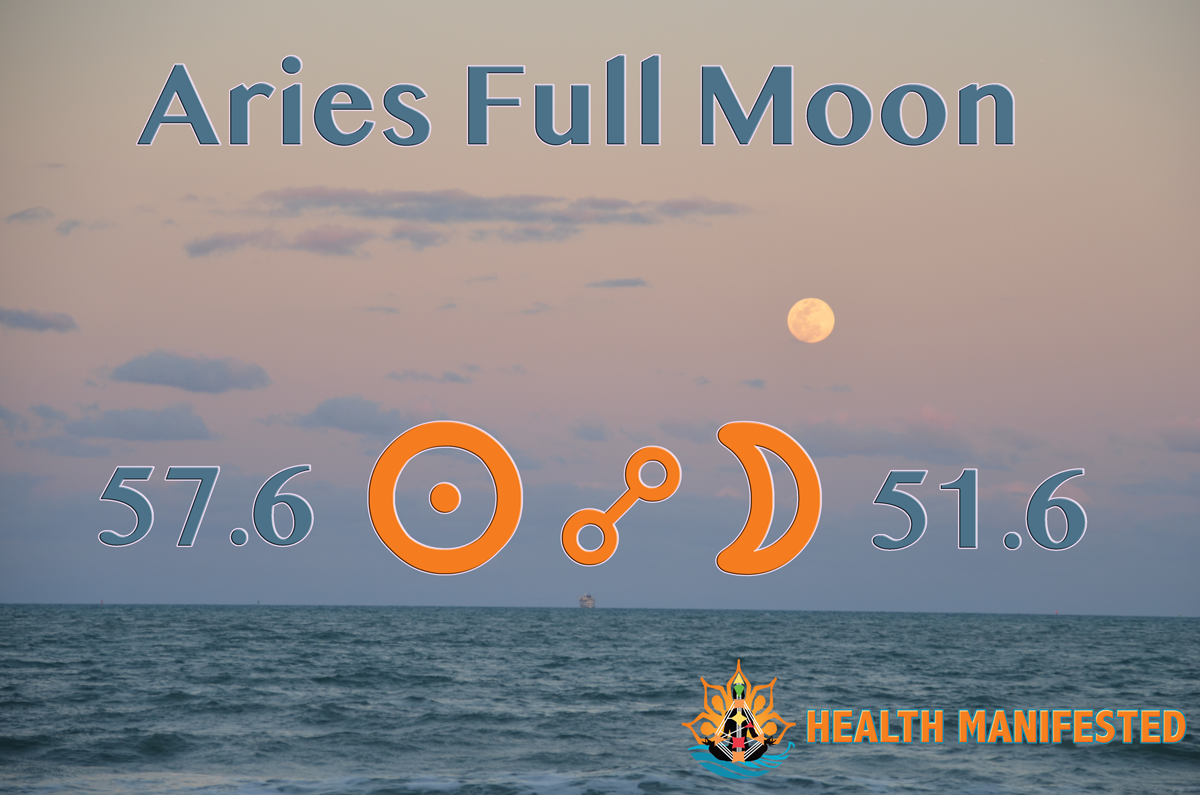 October 13, 2019, at 5:07 pm we have an Aries Full Moon.  The Sun is in Human Design gate 57.6 at 20° of Libra.  This is the gate of intuition and Utilization.  This is the energy that can give us the intuition to help us in situations.  The Moon is conjunct with the Earth in Human Design Gate 51.6 at 20° of Aries.  This is the gate of Shock and Separation.  This is willpower energy that helps us handle situations with courage by ourselves.  It will help us go in a direction that is best for us regardless of what others think.  We can move forward with the people that are good for us and let go of what is not good for us.  The Full Moon in Aries can give us more freedom to make choices on how it is best for us.  We can become more independent and be more who we are really meant to be.  We can also feel confused about what we want and not know what we want or who we are anymore.  Is there something that may be shocking that you need to separate yourself from in order to be your authentic self?  Let go of your fears and what has been holding you back.  It is time to contemplate what changes you want in your life.  Give yourself time to process it all before making major decisions.  Believe in a new and better way of doing things.
Are you interested in learning more yourself or how these transits affect you on a personal level?  Check out our products page to learn about the different types of readings we offer.
Click here to learn more about other Human Design Gates. or see other transits. Also, make sure to get your Free Human Design chart to take on your journey through the exciting world of Human Design.