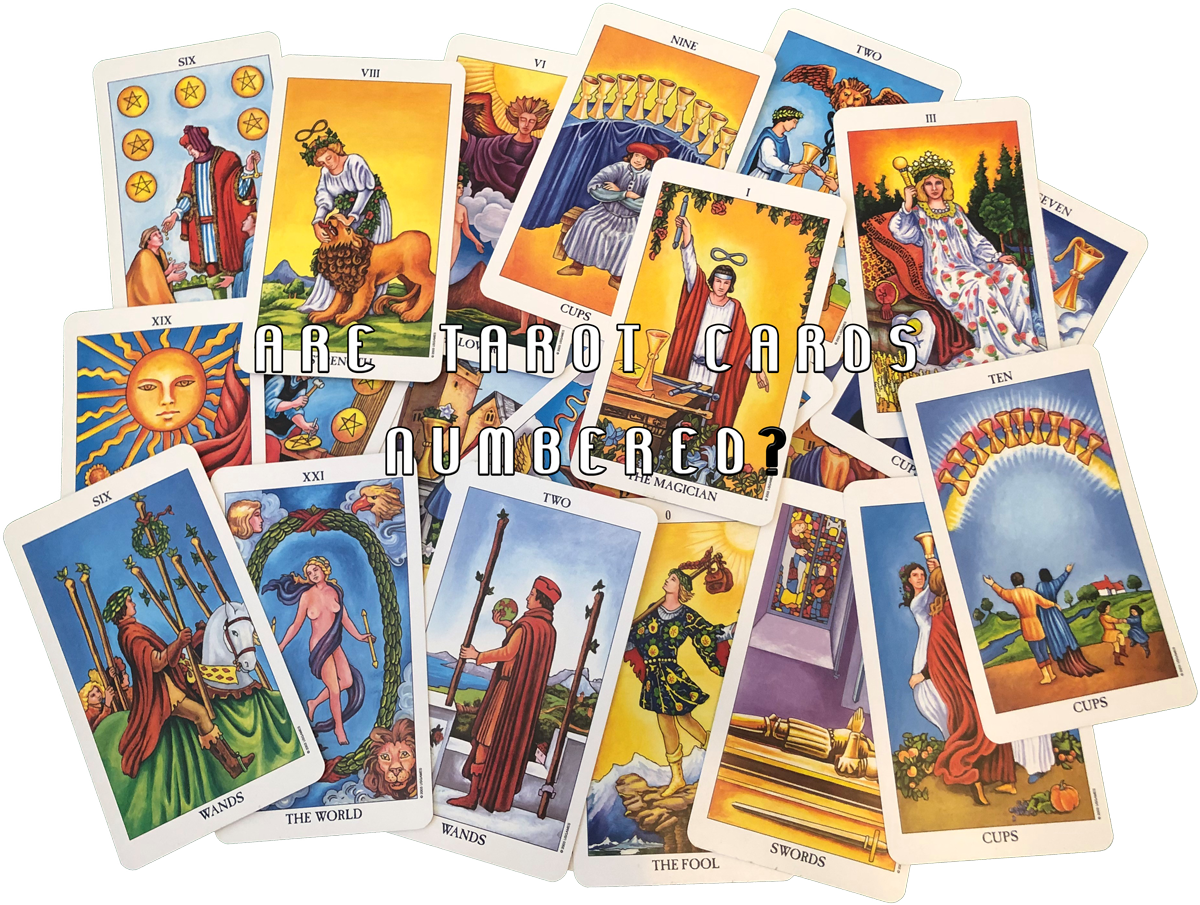 Tarot cards are numbered.  There are 22 Major Arcana cards.  The Major Arcana starts with the Fool card which starts as 0 and ends with the World card which is number 21.  If you buy the traditional deck.  They have roman numerals on them, but you can get other decks that use the numerical numbering system.
Major Arcana
*The numbers next to the cards name are the number associated with the placement in the deck
There are 14 Minor Arcana cards.  The Minor Arcana are organized by Suits.  There is the Suit of Wands, the Suit of Cups, the Suit of Swords, and the Suit of Pentacles.  These cards have the number usually on the top of the card.   For example, the Three of Pentacles has "Three" on the top of the card, which shows the tarot card number.  The Ace card in the Minor Arcana is like number 1 and then you go through the 2 of Suit, such as the 2 of Wands all the way through to the 10 0f Wands for example.  Then The Page is considered 11, the Knight is considered 12, the Queen is considered 13, and the King is considered 14.  The Page, Knight, Queen and King do not have numbers on them traditionally.
Minor Arcana
Suit of Wands
Suit of Cups
Suit of Swords
Suit of Pentacles
You can also check out our Tarot cards meaning blog to see all the Tarot card images and meanings and refer back to this list that shows the tarot card numbers. You can also learn about books and other fun tarot cards to purchase on your journey to learning tarot. If you are a Tarot professional, medium, psychic or have another profession of similar nature and you would like to get more exposure, we are now offering personalized profiles on our professional's page.  If you would like to learn more let's team up.